Meet the Editors
SearchContentManagement has a team of dedicated editors who bring you the best Content Management information from around the Web. Our staff searches the Web daily for the latest news and technology updates. We also keep in constant contact with users and top technical experts to bring you a constant stream of fresh, original content. Here's a look at who's behind the site: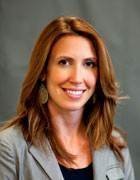 Bridget Botelho Editorial Director bbotelho@techtarget.com
Bridget Botelho joined TechTarget as a reporter in 2007 and has covered a variety of technologies and IT industry trends. She has served as site editor for SearchVirtualDesktop and was Senior News Director for the Data Center and Virtualization Media Group from 2012-2015.

Bridget is now Editorial Director of the Business Information and Applications media group, which covers topics including big data, business analytics, content management, CRM, data management and Salesforce.

Prior to joining TechTarget, she worked as a reporter for daily and weekly newspapers. She graduated from Northeastern University's School of Journalism in 2002.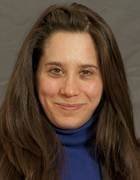 Lauren Horwitz Executive Editor lhorwitz@techtarget.com
Lauren Horwitz is an executive editor in the Business Applications & Analytics Media Group at TechTarget.

Horwitz joined the group after four-plus years in the Data Center and Virtualization group and two years at CIO Decisions magazine, where she was also the managing editor and a contributing writer. Previously, Horwitz served as a senior editor at Cutter Consortium, an IT research firm, and an editor at the American Prospect, a political journal.

In 2009, she received a Silver award from American Society of Business Publication Editors (ASBPE) and a min Best of the Web award. Her work won awards from the ASPBE in 2007, as well.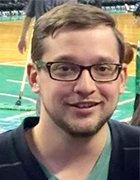 Jesse Scardina News Writer jscardina@techtarget.com
Jesse Scardina is a news writer covering business applications for TechTarget's Business Applications and Architecture Media Group.

Previously, Scardina covered politics, crime, local government, schools and breaking news for several newspapers in Maine and New Hampshire. A University of Maine alumnus, Scardina is a big New England sports fan.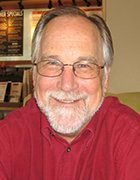 Dave Bernard News Director dbernard@techtarget.com
Dave Bernard is News Director for TechTarget's Business Applications and Architecture Media Group.

Dave has more than 30 years of journalism experience, including 10 years in newspapers. The bulk of his experience has been editing and managing technical content for IT publications and events, working with authors, speakers and vendors, and developing print and online products. He previously worked for Penton Media as editorial director, custom media.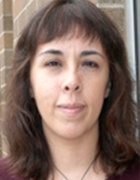 Jacqueline Biscobing Managing Editor jbiscobing@techtarget.com
Jacqueline Biscobing is Managing Editor for TechTarget's Business Applications and Architecture Media Group, overseeing production of content across seven websites.

Jacqueline joined TechTarget in 2005; previously, she was Managing Editor for the CIO/IT Strategy Media Group and Content Editor in the Custom Content Group. Her IT media career began as a copy editor at Computerworld; she also served in various roles at The Des Moines Register for more than a decade.