Definition
natural language processing (NLP)
Natural language processing (NLP) is the ability of a computer program to understand human speech as it is spoken. NLP makes it possible for an artificial intelligence (AI) program to receive conversational input, break syntax down to comprehend the input's meaning, determine appropriate action and respond in a colloquial manner.

Download this free guide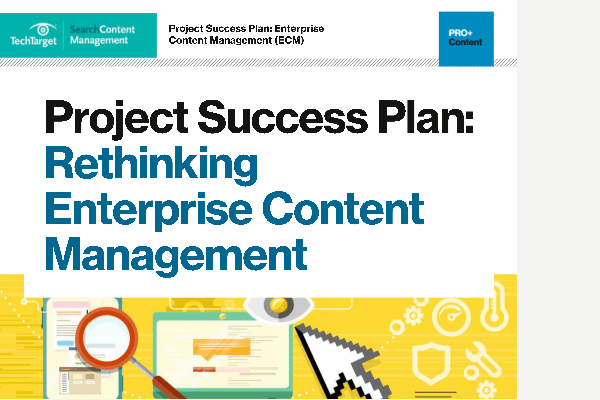 Download our new ECM project success plan: Rethinking Enterprise Content Management
This robust 70-page member-only resource delivers expert, unbiased perspectives on the evolution of enterprise content management, discusses its significance in revenue generating initiatives, and reveals everything you need to know about adopting a new ECM approach.
By submitting your personal information, you agree that TechTarget and its partners may contact you regarding relevant content, products and special offers.
You also agree that your personal information may be transferred and processed in the United States, and that you have read and agree to the Terms of Use and the Privacy Policy.
The development of NLP applications is challenging because computers traditionally require humans to "speak" to them through a limited number of clearly-enunciated voice commands or by using a programming language that is precise, unambiguous and highly structured. Human speech, however, is not always precise -- it is often ambiguous and the linguistic structure can depend on many complex variables, including slang, regional dialects and social context. The ultimate goal of NLP is to build conversational interfaces that handle interactions between machines and humans in the preferred language of the human.
Current approaches to NLP use machine learning to analyze patterns in data and continually improve the program's own understanding. Much of the research being done on natural language processing today revolves around search and chatbots -- virtual assistants like Amazon's Alexa that use NLP to take requests for human work through voice or text.
Common NLP tasks in AI software programs today include:
Automatic speech recognition (ASR) - converts audio signals to text.
Part-of-speech tagging and parsing - divides written text and spoken words into meaningful units.
Machine translation - translates one human language to another.
Natural language understanding (NLU) - analyzes text to extract meta-data about sentiment and speaker intent.
Co-reference resolution - identifies mentions that refer to the same entity.
Deep analytics - applies sophisticated data processing techniques to gather information from unstructured and semi-structured data.
Named entity extraction - finds and classifies names of people, companies, countries and other pre-classified categories in text and the spoken word.
Continue Reading About natural language processing (NLP)
PRO+
Content
Find more PRO+ content and other member only offers, here.