Q&A: SharePoint governance guru Susan Hanley talks deployment plans
Susan Hanley describes the issues behind SharePoint 2010 governance planning and the key aspects to successful SharePoint deployments at organizations of all sizes.
Looking for something else?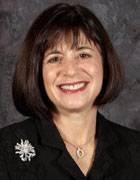 As organizations of all sizes continue adopting SharePoint 2010 to manage content, develop projects, make their business more efficient and more, it becomes increasingly important to understand the best ways to plan, implement and manage SharePoint strategies. The book, Essential SharePoint 2010: Overview, Governance, and Planning by Scott Jamison, Susan Hanley and Mauro Cardarelli, lays out the business value for planning and implementing the platform. It offers practical guidance on training, governance, planning, platform architecture and other key aspects of using SharePoint Server 2010.
Co-author Susan Hanley, who is the founder and president of Bethesda, Md.-based Susan Hanley LLC, a SharePoint portal and collaboration consultancy, speaks often about the importance of SharePoint governance. She is the author of the book's fourth chapter, Planning for Governance. We spoke with her to delve a little deeper into the subject matter of SharePoint governance.
In the book, you write about the key steps in creating a governance plan for SharePoint 2010 deployments. Who needs to be familiar with that plan and why?

Susan Hanley: Different people at different times. Everyone needs to know a little bit about the governance plan, but they don't need to know everything at the same time. The main thing is that it needs to be consumable. There should be some policies or best practices that you want everyone to know. Ideally, you'll have a clickable link to the rules and guidelines right in the context of where people are contributing. You are relying on people to do the right thing, so a lot of it surrounds training to make people aware of what they are doing. The reasons are easy, there are risks from a legal perspective, risks from a business perspective.
You write about four critical elements of the formal governance plan. Can you explain each briefly?

Hanley: I think the most important thing about a formal governance plan is that it is consumable. By that I mean that the people for whom it is written need to be able to understand the governance plan and apply it in their work – ideally without having to think about it too much. This is usually most effectively implemented by creating the governance plan as a series of short documents -- each designed to address a specific target audience performing a specific role.
On top of that, the plan needs to include an overview that explains to people what the vision is and what the governance plan is all about. It needs guiding principles. For example, one that applies to most successful SharePoint implementations is that 'one size does not fit all.' It should explain roles and responsibilities. For example, for each SharePoint site there should be a clearly identified site owner who is accountable for making sure the governance policies and best practices are followed. The governance plan needs content authoring policies that clearly describe the rules for SharePoint content as well as best practices for content creation. Design policies and best practices should also be laid out in clear document that helps users with "full control" privileges understand the features to use for which purpose and which areas of the site template they can change – and which areas they should not change – and why. And it needs operational governance; a description of the technical processes required to manage the SharePoint infrastructure.
Sometimes it's difficult to get buy in from the top, so is it that important to have an executive sponsor?

Hanley: Ideally, I think you need an executive sponsor before you even start building. Someone has to fund it, right? So, wouldn't that mean that somebody with executive power has to have authorized the build in the first place? If you are building implementations that executives don't care about, you are basically in the middle of what I like to call a 'career-limiting move.' Technology should be built to support business outcomes. If the implementation doesn't do that, there's no hope for adoption. So, before you get to this point, make sure that you are solving a meaningful business problem. When the SharePoint plan is designed to solve a business problem, getting an executive sponsor is not going to be a problem.
Win a free copy of the book
Want to win a free copy of Essential SharePoint 2010: Overview, Guidance, and Planning? Email us a question for the author on SharePoint governance or planning, and you will automatically be entered to win.
Many consultants have an issue with creating committees. Can you explain why a governance steering committee is important to this effort?

Hanley: Governance plans require commitment to enforce. They often involve new roles and responsibilities, which may mean that job descriptions need to be changed. The most successful organizations have a cross-functional team that reviews and promotes the governance plan -- and shares a vision for the outcomes that can be achieved with SharePoint.
What's wrong with putting one person in charge of the effort?

Hanley: Nothing – in fact, there is usually one person who leads the governance steering committee. But, with a cross-functional membership, you have a much better chance at cross-functional engagement. In fact, there is another guiding principle that helps bring this point home – we're all responsible for the intranet.
What is the one guiding principle among your examples that sets a good tone for most efforts?

Hanley: My personal favorite is: Site sponsors and owners are accountable, but everyone owns the responsibility for content management. I like this guiding principle the most because more than anything else, it reminds everyone that the intranet, or team site, isn't theirs or someone else's – it's ours. And I just think that this sets the right tone for the whole concept of sharing and collaboration, which are the types of things people most often build with SharePoint.
When you speak about SharePoint at seminars, what is the follow up question or the business scenario you hear about most?

Hanley: Well, my favorite question is, "Are you available to help our organization create a good governance plan?" What I typically hear the most are stories about the consequences of not having a governance plan – users complaining that no one can find anything, sites that are so dissimilar that it takes forever to get oriented when you move from page to page or site to site, and search that doesn't work.
PRO+
Content
Find more PRO+ content and other member only offers, here.