What are three must-ask SharePoint developer interview questions?
Companies looking to hire SharePoint developers need to ask the right questions to choose the best candidates. These three SharePoint developer interview questions can get you started.
Microsoft made tremendous changes in the latest releases of SharePoint 2016 and SharePoint Online. Developers were...
Continue Reading This Article
Enjoy this article as well as all of our content, including E-Guides, news, tips and more.
faced with a completely new set of features as part of the software development kit, with more advanced functionality and client-side development capabilities than before.
Companies looking to fill a SharePoint development job need to ensure candidates understand all of the new features and changes to keep the company's content management strategy up to date. Here are three important SharePoint developer interview questions:
How would you handle developing forms in SharePoint Online and on premises now that Microsoft stopped the development of InfoPath?
As one of the SharePoint developer interview questions, this question can help identify whether or not the developer keeps up with Microsoft's product roadmap. If they don't mention the use of Microsoft PowerApps and talk about their experience with the platform, they may not be up to speed on the SharePoint platform changes.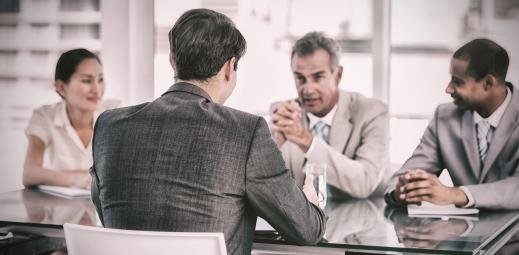 What are some of the differences between SharePoint Online and SharePoint on premises?
A SharePoint developer should know the difference between SharePoint Online and on-premises implementations of SharePoint. Their ability to speak to some of the limitations, such as security concerns in the Online version, or the infrastructure and patching requirements of the on-premises implementation, can reveal some of the developer's experience with the platforms.
What does CSOM do, and what are some of its limitations?
The new client-side object model (CSOM) was one of the development changes in SharePoint 2016. The last of the SharePoint developer interview questions demonstrates that a developer with SharePoint 2016 know-how should be able to describe it, and also talk about their experience using REST APIs and JavaScript object model.