Share this item with your network: BACKGROUND IMAGE: iSTOCK/GETTY IMAGES
How to control workflow behavior with custom lists

iSTOCK/GETTY IMAGES
Manage
Learn to apply best practices and optimize your operations.
Business data catalog adds functionality without coding
Learn how BDC can help enterprise users share business data with less need for custom development.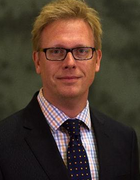 By
One of the new major features in Microsoft Office SharePoint Server (MOSS) 2007 is the Business Data Catalog, or BDC, which integrates business data from back-end server applications within SharePoint without the need for custom code.
Microsoft included this new functionality to enable organizations to both display and index—and, therefore, search—data contained in line-of-business applications or databases. In essence, the BDC exposes structured data from outside of SharePoint through Web parts and search results. This allows organizations to share data with portal users through a process that historically required custom development.
To understand the basic concepts behind the BDC, first and foremost you need to understand that the BDC uses something called an Application Definition, which is a complex XML file that is loaded into SharePoint. This file contains the structure and connection details of the data source and defines what data should be available and how it's viewed.
Cool tools for creating the application definition
At the time of SharePoint's release, Microsoft did not provide any tools for constructing this XML file, so users were left to either hand-code the file or use third-party tools when they became available. Today, there are two good tool options for creating the Application Definition:
Microsoft's own free BDC utility that shipped as a part of the MOSS 2007 software development kit
Lightning Tools Ltd.'s BDC Meta Man for SharePoint developers and administrators
Both tools have their strengths and weaknesses, but the Lightning Tools utility tends to be more functionally rich. But, no matter which one you choose, just be sure to get one of them. Don't try to hand code the Application Definition—the files can become quite complex, and hand coding can introduce errors into the process.
Anatomy of an application definition
The Application Definition is made up of several parts. First, it contains information on how to connect to the data source. It supports several different connection types, including SQL databases, Oracle databases and Web services. Generally, if there is a native .NET client available to connect to a data source, you can connect to it through the BDC.
In addition to the connection type, you also have to decide on the authentication type. The data source will largely dictate which, among many, authentication mechanism to use, such as using Windows authentication and the single sign-on facilities of SharePoint.
Just keep in mind that, with the exception of single sign-on and Windows authentication, the BDC will be connecting to your data source using a service account. This means that you should carefully consider what you're exposing to your audience. You will have a limited ability to restrict what portions of the data your users will see through the BDC, but the control may not be as precise as some organizations require.
After you've chosen your connection type and authentication mechanism, it's time to add entities, which are the "business objects" within your data source. They would be roughly equivalent to tables or views in a database. When you use the corresponding Web parts to the BDC, they are all based on displaying a single entity or related entities.
Finally, security within the BDC— in other words, the ability to restrict what users see and don't see—is based on entities as well. Therefore, it's critical to ensure you have added all of the entities you want to display and that you've properly set up entity relationships. This is essentially recreating the database between keys and foreign keys in the tables.
About the author:
Shawn Shell is the founder of Consejo Inc., a consultancy based in Chicago that specializes in Web-based applications, employees and partner portals, as well as enterprise content management. He has spent more than 19 years in IT, with the last 10 focused on content technologies. Shell is a co-author of Microsoft Content Management Server 2002: A Complete Guide, published by Addison-Wesley, and the lead analyst/author on the CMS Watch SharePoint Report 2009.
Dig Deeper on Enterprise SharePoint strategy