Manage
Learn to apply best practices and optimize your operations.
Change management seen making, breaking SharePoint 2010 deployment
Organizations should approach SharePoint 2010 deployment as a change management project involving collaboration technology to reap the most benefits, according to Gimmal consultant Karen Strong.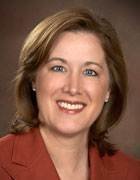 A lot has been said about the benefits of the SharePoint 2010 collaboration platform as a business process technology, but many organizations continue to run into difficulties after deploying the framework. Part of that is a lingering -- if misguided -- belief that once SharePoint has been turned on, employees will adopt it and begin using it to improve the way they do business.
"You can't just implement the technology and hope people do the right thing," said Karen Strong, lead consultant on change management matters at Houston-based research group Gimmal. "You just can't leave all of that to chance." Strong spends much of her time advising clients and speaking about SharePoint collaboration from an enterprise content management (ECM) and records management perspective. We spoke with her about what organizations can do to get the benefits that they expect from their SharePoint 2010 deployment. As she explains in this interview, "SharePoint is not just a technology project; it is a change project that involves technology."
What is the best thing an enterprise can do when it is ready to develop a SharePoint 2010 collaboration initiative?
Karen Strong: There are so many complexities here. There has to be a very high-level decision to move ahead, and it has to be purposeful to leverage the SharePoint product possibilities for the enterprise's benefit. It's also become a very powerful content and records management product. They have to decide what they want to accomplish and figure out how the technology fits into its processes.
It's important to engage SharePoint adopters early in the process [and] build a change management strategy in parallel with a project management strategy. Create a change management roadmap that can then lay over the technology roadmap. You have to understand who is being impacted, how they are being impacted and when they are being impacted, so you develop an incremental approach to change so that it becomes a next logical step in what employees are doing.
It's important to engage SharePoint adopters early in the process [and] build a change management strategy in parallel with a project management strategy.

Karen Strong, Gimmal
What is it about the SharePoint collaboration platform that confuses people?
Strong: First of all, there's no "one size fits all" SharePoint answer. Organizations need to take an incremental approach to such things and SharePoint can do so many things that different people see it in different ways. It's a development environment, and you can create out of it what you want. But many organizations don't know what they want to get out of it. The challenge that most organizations have is that they don't know what it is they want the tools to do, so it's difficult to get their hands around it. The biggest challenge is considering the business goals companies want to achieve using the technology.
What are the key issues surrounding the implementation of a new enterprise content management initiative that includes SharePoint?
Strong: Proper information governance is a key aspect. By taking the time to consider things like information lifecycle states, the schedule for keeping track of all of it and who needs to be informed of changes, you begin to get a handle on managing that content. If you rush through that process, you run the risk of too many sites and no information control.
The governance piece of it is really about putting the appropriate considerations around information management throughout its lifecycle. You need to put the structure in place and hold people accountable for doing the right thing. And the tools have to be able to support that process. At the end of the day, we must have users who do the right thing.
Organizations instinctively think if we introduce the technology and provide training they'll have effective users, but there's much more to it than that.
How important is buy in from the top? And how do you convince a reluctant executive to sponsor the initiative?
Strong: There has to be strong executive sponsorship. Active and visible executive sponsorship is the No. 1 indicator of success. The CIO [chief information officer] might not be enough, so you would ask the CIO to engage in peer coalition building. Develop an assessment around how strong the sponsorship is and identify where the weaknesses are and develop a coalition. Sometimes it's helpful to even coach executives in the best way to be an effective sponsor of the program.
Many consultants have an issue with creating committees. Is a SharePoint governance steering committeeimportant to this effort?
Strong: Yes, it is. You have so many interest representations. Different teams have different stakes in the environment, so it's important that all those people have a voice at the table. You have to have representatives that can decide things who are high enough up in the organization to join a decision matrix. In order to be effective, they have to see things more strategically, so that naturally means picking people from a higher level. And I think it has to have an ongoing role, since nothing is ever going to stay the same. It needs to help run and guide the program.
When you speak at seminars about change management and SharePoint, what is the follow-up question or the business scenario you hear about most often?
Strong: They'll talk about how they they've been users of SharePoint, but the organization's never told them what it is exactly or what they're supposed to do with it. No one ever explained to them the right way to use it and that leads to frustration. You hear a lot about people realizing that while viral adoption is a great element to SharePoint, it is also a downside. We have to manage the people side of this because we are asking people to change their behaviors. That's especially true in the content management space because you are asking people to put information in the right place and classify it correctly.
Karen Strong is the lead consultant on change management matters at Houston-based research group Gimmal.