Share this item with your network: BACKGROUND IMAGE: iSTOCK/GETTY IMAGES
How dispersed organizations benefit from SharePoint 2010 infrastructure planning

iSTOCK/GETTY IMAGES
Manage
Learn to apply best practices and optimize your operations.
Dispersed organizations test mettle of SharePoint 2010 infrastructure
Combine basic SharePoint 2010 infrastructure management with end-user monitoring and third-party tools to effectively manage SharePoint for a dispersed organization, says consultant Shawn Shell.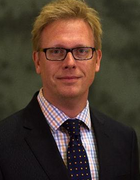 By
As SharePoint 2010 continues to grow in popularity among larger organizations, the collaboration platform is likewise being used by an increasing number of geographically dispersed companies that see it as a tool to keep far-flung employees on the same page. Because of SharePoint's architecture, however, such implementations can add new administrative burdens whether you're trying to keep workers across North America or around the world connected and communicating with one another.
To manage a SharePoint environment for an organization with operations scattered about in various regions, it's necessary to combine basic SharePoint 2010 infrastructure management with end-user experience monitoring and, in most cases, a healthy dose of third-party tools.
Because SharePoint is a Web-based platform, everything that an end user can do with it starts with an HTTP server connection—whether that's downloading files, working on a document, updating a contact list or using a customized composite application, to cite just a few examples. If you have users in various locations, you are faced with one immediate decision: Should you base your infrastructure on one centralized SharePoint server farm or a set of distributed farms?
The short answer is, it depends. Unlike using file shares, there is no natively federated or replicated SharePoint repository. Consequently, if SharePoint is going to be used primarily for file sharing, it would be wise to locate a SharePoint farm closest to the largest number of collaborating users. But if your users are going to leverage more traditional Web-based interfaces (e.g., for managing SharePoint list items or creating and using composite applications), a more centralized approach should work, since the resulting traffic over the wide area network (WAN) will not involve large file transfers.
Monitor end user experience
Regardless of whether the SharePoint farm is near to or far from end users, managing a SharePoint 2010 infrastructure and environment is very much about the user experience. Being able to download a 10 MB PowerPoint presentation across a WAN connection is one thing, but making sure the process doesn't take too long is key. And because you can do much more than just download files in SharePoint, the level of interaction with it is quite high and different kinds of uses present different management challenges. In an environment where users are spread far and wide, you'll need to understand how the people in each geographic region experience the applications you build on SharePoint.
One way to do that is to use the monitoring tools built into SharePoint Central Administration. They can help create a view of everything from basic user behavior to the health of the overall infrastructure; they do it by sending reports that track what functions and applications different people are using within SharePoint systems and where potential problems might occur. For example, do you know who your most active users are or whether a specific page is loading slowly? Both types of reports are available within Central Administration.
In addition, a new crop of third-party independent software vendors has emerged with tools for monitoring SharePoint environments from an end user's perspective. For example, how long does it take to view a page on your U.S.-based SharePoint farm from London? Is the file download speed or system performance for creating a new site acceptable in Japan when the farm is in Germany? Is using an Excel workbook in SharePoint's Excel Services application even an option for someone in California when the SharePoint farm is in Boston?
All of those questions should be answered regularly using monitoring tools that can continually evaluate whether performance is within reasonable expectations. If it isn't, a SharePoint administrator should know about the problems before end users do.
Third-party tools for replication, security
In fact, managing a SharePoint 2010 infrastructure for far-flung organizations almost always requires third-party tools. That is especially true when an infrastructure involves multiple SharePoint farms. While the specific tools that will be needed depend on the way individual environments are constructed, the following examples offer a broad view of some other commonly used tools.
If the task is to create a reasonable file sharing experience for widespread teams, replicating certain SharePoint site collections, sites or libraries might be the only realistic option. Unfortunately, SharePoint does not natively support true bidirectional content replication, but a few third-party vendors offer products that enable full replication within SharePoint environments. The most important component of each of these tools is the ability to replicate content in a way that adheres to the document lifecycle process, with capabilities that include (but aren't limited to) the following: check in and check out, information management policies and workflow.
While Microsoft supports a log shipping feature for simply pushing database content from one SQL Server system to another (simple replication), the concept of bidirectional replication (or what some vendors call a "federated repository") does more than simply create two independent copies of the document. This feature enables independent editing of documents while preserving a singular, merged copy of the content. In this way, everyone sees the same document with all contributions.
Another challenging aspect of SharePoint administration is security, especially when there are multiple server farms around the globe. And because SharePoint security seems to be an area in which Microsoft has made little progress, most organizations buy security tools from one of a myriad of third-party vendors.
Because there might be more than one SharePoint farm in a geographically dispersed organization, it is critical to find a tool that enables remote administration across different and distinct SharePoint environments, with the same level of control that an administrator would normally have in an individual server farm's Central Administration site.
Experience tuning, WAN accelerators
Many organizations with multiple office locations rely on relatively slow WAN connections to provide access to their SharePoint farms. In larger companies, different locations could have vastly different connection speeds back to the home office or the data centers where SharePoint farms are hosted. Unfortunately, because of SharePoint's very nature, every function a user performs in a SharePoint system will require some bandwidth.
Some organizations understand that and are able to upgrade their connections, but that's not always an option. In many cases, they instead turn to WAN accelerators, which compress and decompress network traffic at both ends of a WAN connection. That allows existing connections to better support high traffic without increasing core bandwidth.
In the last few years, an expanding array of vendors has developed numerous SharePoint infrastructure management tools, so it makes sense to examine the capabilities of different products carefully. Just remember to determine whether the tool you choose can effectively improve all dimensions of SharePoint collaboration and not just simple Web calls.
---
Cache in on SharePoint performance improvements
BranchCache, a new feature introduced in Windows 2008 R2 and Windows 7, offers a potential performance boost for some distributed SharePoint installations.
The technology enables content to be remotely cached and is particularly useful for Web content that doesn't change frequently. In the case of SharePoint, it could be helpful when multiple end users at the same location are looking to access content from a central SharePoint environment.
For example, BranchCache can be used to store local copies of downloaded documents in a central cache on a Windows 2008 R2 server or a distributed cache on Windows 7 PCs. The documents can then be shared among different users, reducing their dependence on wide area network connections and hopefully providing an improved user experience.
Unfortunately, this feature likely will not improve performance for users who frequently update documents, but it might help out their read-only peers.
---
Lots of Parts to SharePoint Management
There are lots of moving parts in any SharePoint2010 implementation. This article only scratches the surface of what it means and what administrative actions you may need to take when managing a SharePoint farm or multiple farms for geographically dispersed organizations.
For example, some organizations have multiple active directory implementations and potentially only one SharePoint farm. If this is the case, you might consider ensuring that the profile import has two connections defined -- one for each of the active directory forests and that there's a trust between them. In other cases, you may have multiple farms where individuals from different parts of the organization work in both environments. In this case, you might need to create a centralized profile service application that is leveraged by both farms.
To help address other aspects of managing cross-geography SharePoint environments, here are some other resources that will help you understand aspects of SharePoint management that may be relevant to your environment:
ABOUT THE AUTHOR:
Shawn Shell is the founder of Consejo Inc., a consultancy based in Chicago that specializes in Web-based applications, employee and partner portals, and enterprise content management.
Dig Deeper on Enterprise SharePoint strategy