Manage
Learn to apply best practices and optimize your operations.
Ektron's take on mobile Web content management, responsive design, DAM
Ektron's CMO discusses the importance of mobile Web content management, responsive design, digital assets and content in a multichannel world.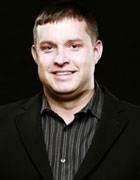 As organizations discover the benefit of enabling mobile workforces and are increasingly giving their information professionals smartphones and other mobile devices as part of their technology toolboxes, they are also looking to make sure websites are up to the mobile challenge. For many it means rethinking their mobile Web content management strategies, whether public facing or for internal use.
"Organizations are dropping the ball by not preparing their content for primary dissemination on mobile devices," said Tom Wentworth, chief marketing officer for Ektron, a vendor of Web content management products based in Nashua, N.H. The proliferation of new devices from iPhones to tablet PCs has led to customers who expect to have easy access to an organization's digital information and mobile workers with extended capabilitiesfor searching and accessing enterprise content. In this ongoing series of Q&As with information management executives, we asked Wentworth for his thoughts on mobile Web content management (WCM), responsive Web design and where the market stood with regard to mobile devices.
With mobile such a big part of the corporate picture these days, where are organizations now in their preparation for disseminating their Web content?
Tom Wentworth: It's important to consider the increasing use of mobile applications in both the business and personal realms. We live in a multichannel world now, but organizations -- almost across the board -- are dropping the ball by not preparing their content for primary dissemination on mobile devices. It's time to start treating mobile devices as a primary channel. Shortly, mobile devices are going to be more popular than desktop browsers, and companies are going to have to start thinking of a new way to engage customers.
If you put mobile first, you put users first and tasks first, and it's a better experience for everyone. The Boston Globe takes a modern approach to designing a site that will work across all types of mobile devices. The site will dynamically adjust based on the size of the screen, making sure the most important content is visible at all times. That's the key for making your users happy.
What's wrong with a reworking of a traditional website to work on mobile devices?
Wentworth: Just taking content and functionality off the desktop site to make it work on a mobile device doesn't work. It doesn't put the user first. The screen real estate is such that you have to scroll back and forth and end up taking many more steps to view content on a mobile device. When you design with the user in mind, you put them at the center of the experience. That's significant because with the growth of mobile devices we've trained people to use websites differently.
Why shouldn't the mobile-first approach lead to an experience that works on a desktop site? I think that the desktop channel is now the least evolved. It hasn't changed in 10 years. Just because you have a lot of screen real estate doesn't mean you have to use it.
There's been a lot of talk recently of responsive Web design. Where does this come in with regard to how companies view their approach to mobile?
Wentworth: Responsive Web design is one of my favorite topics, it's what the Boston Globe looked into when redesigning its site. It's made possible by advances in browser technology that allow the site to dynamically change based on the size of the device. For example, a desktop browser might be presented with a three column layout while a smartphone is presented with a single column. With responsive Web design, you develop for the screen size, not the device. It's a great solution to the growing number of smartphone and tablet form factors, especially in the Android market.
We've also been hearing a lot about the importance of digital assets and how managing those will help determine whether WCM for multichannel will work. Is this a big issue?
Wentworth: Trying to ensure brand consistency when you have to target a large number of channels and devices is difficult. The key is to move to a "single source of truth" model where a digital asset is stored in one place and automatically transformed to the appropriate size and quality for each channel. A lot of WCM products don't have the level of sophistication that some of the dedicated digital asset management and enterprise content management products do when it comes to transforming assets. Handling digital assets better in a multichannel world is an area where all WCM vendors need to improve.
How are WCM vendors doing vis a vis development for mobile: Are these apps ready? If not, why not?
Wentworth: WCM vendors typically expose their content as a service which can be consumed by mobile apps. The challenge is that content is often not well-structured, making it difficult to re-purpose. The same content that worked for your website probably won't work for your mobile app. I'd say mobile apps are ready for content, but often content isn't ready for mobile apps. Marketers need to start thinking about adding more structure to content so that it's easier to repurpose for mobile apps and websites.
Dig Deeper on Enterprise content management (ECM) workflow