Share this item with your network: BACKGROUND IMAGE: iSTOCK/GETTY IMAGES
Open source add-ons enhance Sharepoint 2010 collaboration

iSTOCK/GETTY IMAGES
Evaluate
Weigh the pros and cons of technologies, products and projects you are considering.
Open source tools level SharePoint 2010 collaboration playing field
SharePoint 2010 collaboration can be beefed up with open source add-ons that offer organizations with tight budgets a leg up in addressing the shortcomings of the platform's built-in capabilities.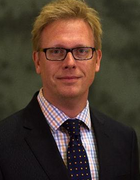 By
As the market leader in enterprise collaboration technology, SharePoint gets lots of attention. That speaks not only to the place it holds in the enterprise, but also to the size of the independent software vendor (ISV) community that designs, sells and supports an overwhelming number of add-ons for SharePoint.
But while there are many available tools that can expand SharePoint's collaboration capabilities and fill the gaps in its out-of-the-box functionality, some organizations simply can't afford them because of budget constraints. As a result, many often find themselves at a competitive disadvantage.
The good news is that one of the strongest dimensions of the SharePoint universe is a surprisingly robust open source community. It comprises individuals, user organizations and even ISVs that provide tools and utilities that are reasonable alternatives to commercially licensed add-on products. What follows are descriptions of some of those technologies—to serve as an introduction to the market for open source add-ons that can aid SharePoint 2010 collaboration initiatives.
Administration can be a struggle
SharePoint administrators often grapple with administration tasks. One of the important factors to keep in mind is that Microsoft's Central Administration tool set is not truly central. Administrators are faced with a myriad of places where they can manipulate everything from security settings to search visibility. While a number of companies sell tools designed to help reduce the burden, there are a few open source tools that can help as well.
For example, for administrators who have pulled their hair out over a bad "feature"—for example, customized code installed on a SharePoint server—or tried to figure out where a specific feature might be active, the Feature Administration and Clean Up utility might answer their problems. Like a lot of open source projects, this one was born of administration frustrations and focuses exclusively on features in SharePoint farms. If you're trying to figure out where a feature is deployed or attempting to correct a problem with a feature that has been partially uninstalled or deactivated, or you need to activate a feature across a large number of sites, this tool could come in handy.
SharePoint SUSHI is an open source utility that enables users to report on various dimensions of the SharePoint environment. Anyone who has worked with SharePoint for a while knows that it offers a dearth of administrative reporting. This is especially true for tracking which users have access to what in a system and getting an accurate picture of content "ROT"—that is, finding content that is redundant, outdated or trivial. While SharePoint SUSHI might not solve all of those administrative challenges, it will likely help in some critical areas, like bulk creation of sites and running reports about security configurations.
Because SharePoint SUSHI is a console application that must be installed alongside SharePoint, it will only be useful if you have root access to your SharePoint farm. It's also designed to be used with on-premises farms, not with SharePoint Online sites in Microsoft's cloud-based Office 365 environment or other setups in which administrators don't have direct access to SharePoint farms. But once it's installed, you can run a myriad of reports, upload profile photos of users and create new views of lists. It also enables administrators to test elements of SharePoint farms, such as support for sending e-mail.
Content management beyond the box
SharePoint is unequivocally an enterprise content management (ECM) platform, but it only provides the underlying framework for many ECM use cases. While it includes document management and Web content management capabilities as native features, SharePoint does not include other ECM capabilities, like learning management or blogging. As a result, organizations that want to use SharePoint for those purposes might want to investigate the following two open source add-ons.
Many organizations have or are considering implementing a learning management system (LMS) to create learning curricula for employees and track their progress. But an LMS can be an expensive proposition that is often disconnected from enterprise content. The SharePoint Learning Kit offers an alternative to commercial systems using a basic tool built on top of SharePoint.
The tool can be useful in small and medium-sized organizations or departments in larger firms that want to create a formalized learning environment as part of their SharePoint deployment plan. Again, if you have SharePoint 2010 in-house, this application might be the right choice. It appears to have all of the "bones" of its commercial cousins without the cost and potential complexity. Furthermore, since it was built with SharePoint as the underlying platform, it should help keep both the module content and the delivery process in the same environment, potentially reducing disconnects.
SharePoint Learning Kit also claims to comply with the Sharable Content Object Reference Model (SCORM), which is an important hurdle to clear among those looking for an LMS product that adheres to industry standards.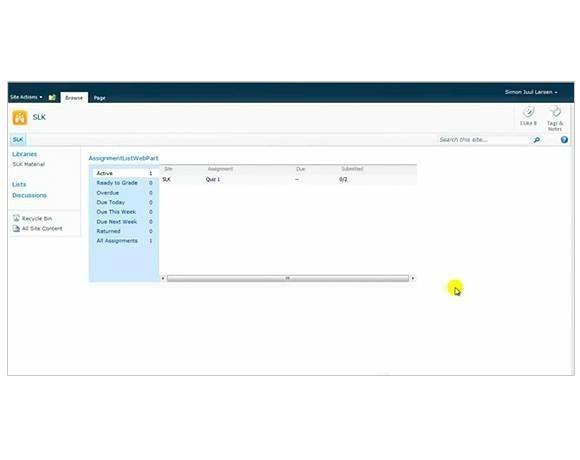 Figure 2. The SharePoint Learning Kit offers a simple way to set up learning management environments.
The Community Kit for SharePoint (CKS) is really not just a single application or product but represents a collection of functional additions to the SharePoint platform. CKS is an ongoing open source project aimed at extending the functionality of the platform through sample applications, SharePoint best practices and reusable modules.
Because CKS is not a singular product, it's tough to pigeonhole. However, it can be helpful to organizations looking to use SharePoint for public or internal blogs, seeking to enhance SharePoint 2007's social networking capabilities or needing help with development beyond what's supported in Visual Studio 2010 for SharePoint.
It is important to carefully read the documentation included with each of these project aspects because they are handled by separate teams. That means the various additions to the project might not be current with a specific version of SharePoint.
Help wanted on SharePoint security
SharePoint development scenarios have become more complex as the collaboration platform has evolved. Developers are learning new ways of creating and deploying custom applications, and business users are demanding more accessibility to data using extranets or semi-private collaborative spaces. As a result, many SharePoint administrators and developers are looking at ways to better manage user authentication and security in their environments.
One of the advantages of SharePoint is that it is a proper .NET citizen. That means that virtually anything you can accomplish in a typical ASP.NET Web application is possible in SharePoint, including managing authentication tasks. When using Active Directory is not an option, many organizations leverage Microsoft's SQL Membership Provider technology for forms-based authentication (FBA). But configuring an FBA environment and contending with the other administrative consequences, such as managing users and resetting passwords, is not included in the basic SQL Membership Provider setup.
While there was an open source FBA development kit add-on for SharePoint 2007, it had only basic interfaces for existing SQL Membership Provider functions: It supported adding new users, resetting passwords and logging in to SharePoint. In addition, it isn't compatible with SharePoint 2010. But Visigo Software Consulting Inc. in Mississauga, Ontario, has created an open source tool set called SharePoint 2010 FBA Pack. The basic functionality is very similar to the original, with some added features such as a "change password" function in the Site Actions menu, search functionality for user management and more flexible features configuration.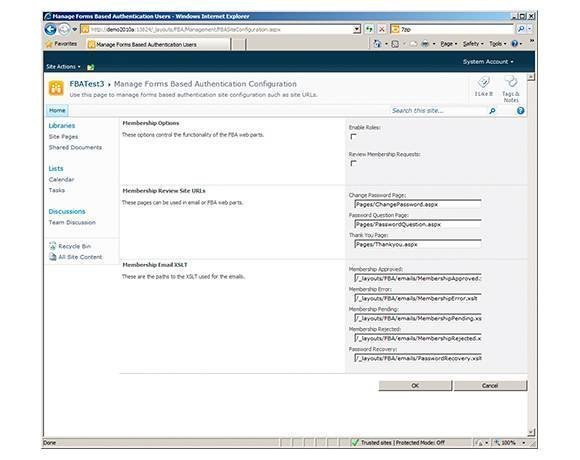 Figure 3. Managing authentication is possible using the SharePoint 2010 FBA Pack from Visigo Consulting.
For application developers, jQuery is a popular JavaScript library that helps simplify the ability to manipulate HTML code in Web browsers. It's therefore natural to want to leverage that power to exchange data with SharePoint and create highly responsive, client-side functionality even in older SharePoint deployments. SPServices is an open source tool that uses the jQuery framework and Microsoft's SharePoint Web Services technology so developers can create interactive Web elements.
This extension of the jQuery library can benefit both on-premises installations and Office 365 deployments. It enables data exchange and advanced operations that are not possible with server-side code—for example, connections to and exchanges of data with the user profile service in a SharePoint Site Collection.
While the technologies highlighted in this article certainly do not represent an exhaustive list of the available alternatives to commercial applications, they do provide organizations with a basis for getting started on evaluating possible open source fixes to SharePoint's capability gaps. There's a vast universe of ISVs, users and consultants working to come up with open source tools and utilities that can help level the SharePoint 2010 collaboration playing field for organizations that are operating under tight budgets. The open source options are well worth exploring.
ABOUT THE AUTHOR:
Shawn Shell is the founder of Consejo Inc., a consultancy based in Chicago that specializes in Web-based applications, employee and partner portals and enterprise content management.
Dig Deeper on Enterprise SharePoint strategy