Share this item with your network: Technology insights for the data-driven enterprise

iSTOCK/GETTY IMAGES
Evaluate
Weigh the pros and cons of technologies, products and projects you are considering.
Organizations hone social media strategies, show value
Social networking initiatives have been fraught with challenges from the very start. But as technology improves and organizations gain expertise, they're starting to pay off.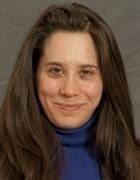 By
As Hurricane Sandy battered New Jersey and New York in 2012, the American Red Cross was experiencing a storm surge of its own: millions of rapid-fire messages about where to send help. People used Twitter, Facebook and other social networks to let the humanitarian organization know where victims were, the kinds of assistance they needed and even problems with relief efforts. "I was upset to hear that the Red Cross is pulling trucks from Seaside Park, NJ," Kelly Hay Gatsch wrote on Facebook. "We still have no power, running water, or food." Red Cross volunteer Cheryl Brassington Edwards replied, "Trying to get confirmation from [headquarters]. Bear with me for a while."
Real-time information like Gatsch's helped the Red Cross determine how to respond during the crisis -- and quickly get food, trucks and other resources to victims.
But the Red Cross' ability to respond so swiftly during Hurricane Sandy stood in stark contrast to its more reactive approach just two years earlier, when a catastrophic earthquake struck Haiti. As the crisis unfolded, family members of victims were "sending us actual addresses of where people were trapped in the rubble," said Laura Howe, vice president of public relations.
In 2010 the Red Cross had no mechanism for distributing the information to workers on the ground. Communication was scattershot and highlighted the need to better manage and synchronize real-time information gathering.
By 2012 the organization had developed a full-fledged social media strategy, and earlier that year it established the Digital Operations Center, a three-screen, custom Dell console that culls social media-based conversation from Facebook, Twitter, YouTube, Flickr and various blogs. Combined with data gathered through heat maps and other geolocation-related information, the organization could identify people in need and the kind of aid required. "We could look at a whole neighborhood that we didn't know had damage" assess the situation and send food, water or staff there, Howe recalled.
Problems like those the Red Cross faced in Haiti -- an incomplete plan of action and lack of appropriate technology -- have long plagued organizations looking to benefit from social media initiatives. So have a long list of others: showing a return on investment to business executives, integrating social and other communication channels, blending social data with information in databases and remote locations and finding needles of meaning in haystacks of data. Now organizations are becoming more sophisticated in planning and executing social media technology deployments and analyzing the data they collect. More important, like the Red Cross, they're finally generating real value.
In the era of Social Business 2.0, organizations of all stripes -- nonprofits, large corporations, government agencies and even public utilities -- are turning to social media platforms to make better, more efficient decisions in real time. According to a 2013 study of the Fortune 500 by the University of Massachusetts Dartmouth, 77% of the Fortune 500 maintain Twitter accounts, 70% have Facebook pages and 69% have YouTube accounts. An early 2013 IDC report also estimated that so-called third-platform spending -- IT budget devoted to mobility, social media platforms and cloud computing technologies -- would exceed $2.1 trillion in 2013, up 5.7% from 2012 spending.
Serious about social
During Hurricane Sandy, the Red Cross gathered approximately 2 million pieces of social media data. From that mountain of information, it culled 300 social interactions to track based on characteristics such as needs articulated by groups of people in the same location and the ability to corroborate the data through other information sources. That enabled Red Cross workers to identify patterns and verify the credibility of comments—and then to adjust its decision making in real time in order to allocate resources based on the needs expressed on social media. "Among those 300, there were 86 instances that changed how we delivered service," Howe said -- such as sending a food to an affected area that it had yet to hear about through official channels.
Other organizations, such as the American Cancer Society, are turning social media innovation into measurable return on investment (ROI). In 2012, the health organization raised more than $100 million in digital donations, with a 6% increase from the year before, and chief information officer Jay Ferro said that he is optimistic that the number will only continue to increase (see "Build a Social Media Strategy That Works").
Social media has bolstered the organizations efforts to raise cancer awareness and encourage donations and voluntarism, Ferro said. He noted the "natural marriage" between social media and organizations whose mission is to engage and rally the public. Social media "captures emotion, it captures momentum. We thrive on those things," he said.
But proving ROI from enterprise social networking isn't yet the norm. According to Robin Carey of news website Social Media Today, it's one of the central issues for executives when asked to support a social media strategy. "The C-suite wants to talk in the same language that it and its stakeholders always have: ROI, proof of concept, shareholder value." (See "All at the Table in Social Media Compliance").
Rachel Happe of the Community Roundtable, a consultancy that helps organizations create social media strategies, said that social business creates long-tail ROI but not short-term value. "When you're connecting with people, building relationships, you have to invest for quite a while to see return," Happe said.
The search for meaning
And before they can demonstrate ROI, organizations have to sift through giant pools of information to determine what's useful. It's an enormous challenge facing any organization launching a social media initiative – or trying to keep up with online conversations, especially unfavorable ones.
Take Xerox Corp.'s recent journey through the social media grinder. In August, German computer scientist David Kriesel sent a tweet about a glitch in a Xerox scanner: The machine randomly altered numbers in scanned pages. In no time, Kriesel's message had gathered steam on Twitter and other social media outlets. Then mainstream news outlets picked up the story, spurring a new wave of tweets.
"We were drowning in thousands of tweets," said Jason Bartlett, vice president of global digital marketing and communications at Xerox, based in Norwalk, Conn. "The speed at which it was happening was mind-blowing."
Social media listening tools, which monitor conversations about companies, products and services on social platforms and aggregate the data, enabled Xerox to identify the issue within a few days -- and test a patch within a week.
When a problem surfaces in an organization's social media channels, gaining control of that stream is no easy task. The rapid-fire pace of online conversation can turn even a small issue into a business crisis in a matter of hours. "Twitter makes you move so much faster," Bartlett said.
Social media listening tools can help sort out knotty issues like Xerox's, but organizations first need to identify the right metrics to measure success. "Some of these tools gather metrics that are nice-to-knows: likes and shares and audience reach," Bartlett said. "But they are empty calories. They don't help you understand how to move the needle."
Pinpointing the metrics that will help interpret the data requires substantial human intervention. At MasterCard, a data analytics system called Conversation Suite monitors chatter on social media platforms, and then analysts generate data rollups that executives can understand, said Andrew Bowins, MasterCard's vice president of digital and corporate communications.
The initiative monitors content and interaction in 43 global markets and 26 languages and analyzes conversation in online venues from Facebook and Twitter to blogs in real time, Bowins said. It creates reports for business units in different regions based on their needs and customer demographics. But it took 18 months to define key performance indicators to measure and train executives to use them to analyze data.
Bartlett, similarly, said that the problem is less about how advanced social media listening tools are and more a question of how humans can meaningfully digest data. "We use a handful of tools that work well for us," Bartlett said. But Xerox is considering going on a "tool diet," he added.
"They all have individual interfaces, and they require a lot of user time. They can paralyze you."
Pulling it all together
Analyzing volumes of social media data is even more burdensome when customer information -- profile, history, interaction logs -- are scattered throughout various enterprise systems. Siloed information residing in different platforms creates a fragmented understanding of customers or can present duplicate, sometimes outdated information, said the American Cancer Society's Ferro.
"We have a stove-piped view of constituents," he said. Right now, the organization's data analysis group can "cobble together disparate information views," such as someone's donations over the past several years and participation in events. But it takes time and effort to merge that information and create one, complete profile for each patron or customer an organization has files on.
But technologies are emerging to integrate social media data with customer information in databases. If a customer sends out a complaining tweet about a company, for example, a call center agent can have that information in front of him when the customer calls in. "Integrating that data with other sources can eliminate duplication and make that data more actionable," said Allison Smith, a researcher at Forrester Research Inc. in Cambridge, Mass. Functionality like this is nascent but emerging.
At the American Cancer Society, Ferro said a data warehousing project is under way that will eliminate data silos, using Teradata's data warehouse software and Gigya's identity management tool to better manage the organization's constituency database and eliminate repeat info. Integrating its CRM data with other data sources will help create a single view of every customer. Instead of sending duplicate or outdated messages based on old information, the organization can send thank-you notes for participation in a recent race or donations based on up-to-date data.
The project will also make the data reporting process faster and more efficient. "Certain reports take eight hours to run because they are so big, complex and run on old data stores." When the project is complete, he added, those same reports will be able to run in about 20 seconds.
Getting the job done
Folding social media data in with other business data can simply make organizations better at what they do. At NBC Universal News Group in New York, social media helps augment reporting online at NBCNews.com and on the network's various news-related TV shows, from the nightly news to The Today Show.
As the 50th anniversary of Martin Luther King Jr.'s "I Have a Dream" speech approached in August, for example, NBC developed special coverage, generated video and gathered material through social platforms. The #DreamDay initiative commemorated King's speech and solicited members of the public to follow up the clause "I have a dream" with their own aspirations. Celebrities including the Dalai Lama, writer Maya Angelou and former president George W. Bush took part, as did the non-famous, "from all walks of life," said Lou Dubois, a social media editor at NBC News Digital.
NBCNews.com featured people's entries, expressed through video, tweets and other sources. On Aug. 28, the day of the anniversary, a special report on the TV network featured the initiative and prompted additional conversation by running key tweets in a news ticker. They were pulled using the Mass Relevance software tool.
Connecting audiences through these multiple channels -- and reinforcing coverage through all these avenues -- helped to make the MLK event greater than the sum of the parts, according to Dubois. "People want to participate when they are emotionally tied to [a topic]," he said. "The inherent part of social that we always try to tap into is emotion."
---
Build a social media strategy that works
If organizations want to build a successful social media strategy, they need to follow some basic, but crucial, rules of the road.
Develop a business case based on accepted metrics. Executives want data points that demonstrate how a social media strategy can contribute to the bottom line. Show them the money.
Consolidate social presence. Not every social platform is suited to every company. So too, having a Facebook page for every topic your brand represents may be overly ambitious and lead to failure. Instead, consolidate down to suitable channels and then cultivate your presence actively.
Buy the right technologies. When buying technologies such as customer relationship management systems, look for specialized versus integrated suites that may not be feature-rich enough to be useful.
Don't try to boil the ocean. When developing a social strategy, keep it simple and start small. You can always add later.
Create a vanguard to manage your brand. Many organizations have enlisted VIP volunteers or customers to help manage the flow of conversation and connect users. They are educated and engaged and can potentially generate innovation regarding products and services.
Hire a community manager. Managing healthy social media communities and guiding constructive, meaningful conversation starts here. Community managers can field customer inquiries, connect users and even generate sales.
Hire a third party to monitor and analyze social media listening data. Most organizations with a serious social presence hire agencies to parse the noise and analyze the data.
Develop and showcase expertise.Using social platforms to demonstrate skills in a field, or in new research areas, can be an important element of cultivating conversation and driving solutions to problems.
Create consistency in the voice, look and feel of social media platforms. Many organizations are struggling with overzealous social media plans that lack cohesion. The best social strategies also integrate social media platforms with corporate sites and make interactions possible through multiple channels.
Do data housekeeping. A successful social strategy is built on robust information flows, so companies need to clean up old, redundant, siloed data and create the coveted "single version of the truth" that can enable reliable analysis.
About the author:
Lauren Horwitz is an executive editor in TechTarget's Business Applications and Architecture Media Group. Email her at lhorwitz@techtarget.com.
Dig Deeper on Enterprise social media management