Manage
Learn to apply best practices and optimize your operations.
Q&A: SharePoint governance guru Susan Hanley talks deployment plans
Susan Hanley describes the issues behind SharePoint 2010 governance planning and the key aspects to successful SharePoint deployments at organizations of all sizes.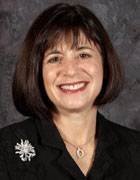 As organizations of all sizes continue adopting SharePoint 2010 to manage content, develop projects, make their business more efficient and more, it becomes increasingly important to understand the best ways to plan, implement and manage SharePoint strategies. The book, Essential SharePoint 2010: Overview, Governance, and Planning by Scott Jamison, Susan Hanley and Mauro Cardarelli, lays out the business value for planning and implementing the platform. It offers practical guidance on training, governance, planning, platform architecture and other key aspects of using SharePoint Server 2010.
Co-author Susan Hanley, who is the founder and president of Bethesda, Md.-based Susan Hanley LLC, a SharePoint portal and collaboration consultancy, speaks often about the importance of SharePoint governance. She is the author of the book's fourth chapter, Planning for Governance. We spoke with her to delve a little deeper into the subject matter of SharePoint governance.
In the book, you write about the key steps in creating a governance plan for SharePoint 2010 deployments. Who needs to be familiar with that plan and why?

Susan Hanley: Different people at different times. Everyone needs to know a little bit about the governance plan, but they don't need to know everything at the same time. The main thing is that it needs to be consumable. There should be some policies or best practices that you want everyone to know. Ideally, you'll have a clickable link to the rules and guidelines right in the context of where people are contributing. You are relying on people to do the right thing, so a lot of it surrounds training to make people aware of what they are doing. The reasons are easy, there are risks from a legal perspective, risks from a business perspective.
You write about four critical elements of the formal governance plan. Can you explain each briefly?

Hanley: I think the most important thing about a formal governance plan is that it is consumable. By that I mean that the people for whom it is written need to be able to understand the governance plan and apply it in their work – ideally without having to think about it too much. This is usually most effectively implemented by creating the governance plan as a series of short documents -- each designed to address a specific target audience performing a specific role.