Manage
Learn to apply best practices and optimize your operations.
SpringCM addresses mobile content management, cloud security issues
SpringCM's Roger Bottum discusses mobile content management, cloud security issues and user engagement as it applies to mobile business.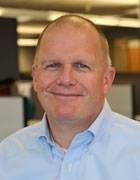 A host of new devices from iPhones to tablet PCs have extended the capabilities for business workers to search and access the Web. And while everybody loves a new device, what's really impressive about them isn't the plastic, glass and metal package, but what the device does.
"It's about services, not devices," said Roger Bottum, vice president of marketing at SpringCM, a cloud-based enterprise content management (ECM) software vendor based in Chicago. We asked Bottum for his take on cloud computing and what it means in relation to another generation of mobile products in development.
What is it about mobile devices and a mobile workforce that has some people adjusting their view of the cloud?
Roger Bottum: The cool thing about the mobile revolution is it gives [cloud vendors] a chance to rethink how to make capabilities available and simple for the user and how to do that in a powerful way. Mobile has become so integrated in the cloud that we're really talking about helping businesspeople get their work done. That's what it's about. That and making sure technology is a help instead of a hindrance.
What is the key aspect of cloud-based content management that people should know about?
Bottum: In the cloud, things happen essentially instantaneously. It's fast and easy to use content in the context of whatever other business processes or applications you use. It comes down to the fact that you can do things faster, change things faster, start things faster.Stakeholders can actually get the experience rather than hear a vendor explain what that experience might be like. That's powerful.
In content creation, where so much of it has to do with working with other people, you want to be able to get going quickly, determine whether capabilities are going to be a fit -- or not -- and get to work. That's the No. 1 lesson from the cloud. Making things happen quickly for people is the killer feature.
You've said, "Think small to think big" in relation to cloud content management. How does that work?
Bottum: One of the great things about cloud is that by definition, a high percentage of applications for cloud content management work well for medium-to-small-sized companies. You can set a strategy for offering a capability to the business to solve a need but don't have to implement it on an enterprise level. You can set security, get strategy and cloud collaboration going and implement a process. And it can be done for a big project or small, lightweight ones.
You reduce risk, get better aligned with business requirements and find valuable avenues in an informal way.
What's the advantage of the cloud from a user perspective in the vendor's mind?
Bottum: The user experience has to be one of the keys. The idea is rather than thinking about it being just usable, think of it from the point of view that the design goal should be a user who says, "I want to work with it." That's one of the lessons of the iPad.
It has to be easy to use, easy to engage with the content and easy to share. Of course, it is possible to do that on-premises, but the advantage of cloud is that we are able to take advantage of the current level of thinking. The cloud vendor gets to know what features are being used, what's popular. That way, the vendor knows what improvements to make and users understand that they are getting the latest thinking on the application.
Is the device important at all these days?
Bottum: The classic IT organization started with managing mainframes, then PCs and big pieces of software. And while devices still do matter, we've gone from that world I just described -- add to that laptops and BlackBerrys -- to one where now customers and employees are using whatever device they want with mobile applications for business. So during the course of the day a businessperson will use multiple devices. Because of Apple's iCloud OS and wireless synchronization, now my iPad can be the center of my experience. It has cool features, sure, but behind it you have this near-infinite service cloud that can help that device do almost anything.
You have to assume that your business clients, whether employees or customers, are going to be using a lot of different devices. It's not so much that the device is not important; it's that the service can tie all your resources together.
The overriding criticism about basing business processes in the cloud is security. How do you answer that?
Bottum: When you think about how people are using consumer type products to share information, it's troubling. With cloud ECM you can manage security. You send a link that gives someone access to a folder structure. But it's in your account so it's visible to you and the group leader. Frankly, you should not have to know or care. An IT organization must do all these things in the background to meet the needs of the business person while it maintains cloud security. Cloud options do take care of a lot of those hard problems, maintaining certain permissions protocols and applying standards, but in ways that are totally invisible to the business user.
Dig Deeper on Cloud-SaaS content management (ECM)