News
Stay informed about the latest enterprise technology news and product updates.
Proving ROI tops content analysis software business case challenges
While text and content analysis software has potential along many lines of business, consultant Seth Grimes explains the challenges to making the business case for adopting the technology.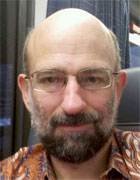 The potential rewards of content analysis software and text analytics abound. The capability to analyze text and content in business files, email accounts, document repositories and other information vaults, both within the enterprise and outside its walls, holds potential along a number of lines of business, yet Seth Grimes says establishing return on investment (ROI) can prove daunting. It's not enough to just explain to the powers that be that text analysis offers organizations the ability to keep track of what is being said about their brands, enables manufactures to keep close tabs on the desires of potential customers and gives safety agencies another tool to help solve and prevent criminal acts.
Grimes, founding chairman of the Sentiment Analysis Symposium, Smart Content: The Content Analytics Conference as well as the Text Analytics Summit, recently explained those challenges and helped identify the common pitfalls that accompany the effort to establish a business case for deploying a text and content analytics strategy. Grimes founded the analytics strategy consultant company Alta Plana Corp., of Takoma Park, Md., in 1997 and is a contributing editor at InformationWeek. He said that while picking the right text analysis package can be complex, so can convincing executives of its importance.
What's the No. 1 challenge business staff face in making the case for deploying content analytics?
Seth Grimes: There are many bright, shiny new technologies out there, accompanied by all kinds of promises. The promise of content analytics is twofold: That one, it will help information publishers – from social and online media to online-commerce sites – create "smart content" that is findable, reusable and structured to create a better user experience; and two, it will help information consumers extract business-usable insights from social, online and enterprise content, whether text or, increasingly important, image, audio or video.
The No. 1 challenge is to demonstrate, in a convincing way, that you're going to get real ROI from the initiative. I see three elements. First, you need to establish that there is significant business value in your organization's text and content sources. It's not enough to say, "Customers are tweeting about us. Let's do sentiment analysis on their tweets!" You have to start with a stronger notion both of the information out there and how you can actually use it. Then the second thing to determine is that you can get at it, and the third piece is to successfully modify your work practices to take advantage of the information and insights you've extracted.
How do you establish that ROI? How should an organization figure out what kind of return is worth the effort and expenditure?
Grimes: I asked that question in my recent study, Text/Content Analytics 2011: User Perspectives on Solutions and Providers. The top response was, "higher satisfaction ratings," from 65% [of companies] either currently measuring or planning to measure [ROI]. That's not even a direct financial outcome, which is what many folks look for in a conventional ROI measure! No. 2 was "increased sales to existing customers" at 60% and third was "ability to create new information products" at 51%.
Is there anything about the specific differences between natural language search and content analysis software that a person would need to be aware of?
Grimes: There's a fundamental difference between search and content analysis. Search is about finding instances of the things you already know, while analysis is about discovering and making sense of things – facts, opinions, data, insights – that would otherwise not be directly found.
Actually, content analytics makes for better search. Search engine optimization tricks the engines into ranking your content in response to relevant (and sometimes not-so-relevant) searches. Content analytics allows information publishers to treat search engines as content consumers by discovering topics, themes, features and related keywords relevant to a given piece of content, making that content more accurately findable.
Aside from your three-element No. 1 challenge, are there other common pitfalls to making a business case that people should know about?
Grimes: The biggest pitfalls relate to data quality and to expectations. On the data-quality front, not all sources are of equal value; many sources, especially social, contain a lot of noise and extraneous information. Not all information is equally easy to process and analyze, and interpretation may depend heavily on context. If you're going to make a strong business case, you have to address data quality issues and understand quality-linked limitations.
Too many people don't understand analytics, that it's not just algorithms and software, that it's also a transformational process that needs to be integrated with line-of-business processes and aligned with business goals. Somehow people think that if you dump a mess of noisy data into a text/data-mining package, you're going to get back clear, "right" answers. Analytics doesn't work that way. If you think it does, you're going to over-sell your business case.
Dig Deeper on Content analytics tools