News
Stay informed about the latest enterprise technology news and product updates.
Adobe's Watson: Context is king in enterprise social collaboration
Adobe's Ben Watson says good enterprise social collaboration makes employee and customer interaction transparent and gets customer experience management right, leading to loyal customers and success.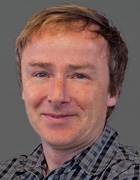 Integrating information from multiple channels and making it flow smoothly across an enterprise's lines of business can be tricky. Making content available to customers and then making their feedback easily actionable by employees increases the complexity. It's an issue Ben Watson of Adobe has been working on as the company's principal customer experience strategist.
At Enterprise 2.0 in Boston in late June, Watson asserted that "Content was king; context is now king" during a keynote presentation. He said it was important to tear down the enterprise silos that separate information's context from the content. The aim, he said, was to deliver both content and context in a single experience across multiple channels to enable collaboration with both customers and colleagues every day, all the time.
Watson, who has been working on the enterprise side of Adobe's efforts for seven years, has most recently been involved with the Adobe Digital Enterprise Platform and the company's Customer Experience Management strategy and splits his time evenly between working with Adobe customers and developing strategy. He recently spoke with SearchContentManagement.com. What follows is an edited version of that conversation.
It's been drilled into us that content is king, but during your presentation at Enterprise 2.0 you said that content, in fact, was king, and that now context is king. Can you summarize what you mean by that?
Ben Watson: We have a plethora of content. We have moved almost all of our content online and we consume most of it online. In order to make that effective from a user perspective, you must discover, understand and act on the context of a user. You need to know why the customer asked which question, made a statement or requested something from you -- and how, using what technology?
All of that is based on understanding a user's context. For example, in my bank when I do a bill payment, they now put the current balance of the payment account in the drop-down. It's a new feature, especially helpful when you are paying multiple bills at the same time. It's very useful and I wouldn't underestimate the amount of effort that went into that. Here's another example: take Pulse. It's a mobile news reader application that organizes your favorite sites according to your preferences and even provides some suggestions based on what people are reading. What is really amazing about Pulse is that in that same interface I can see links to the references my friends on Facebook and Twitter are viewing and I can see their comments related to sharing that content with me. And in a world of text-based RSS reader programs, this is a new way to consume information that is organized visually. It's more appealing.
So, is "contextography" the ability to discover context from a user's actions?
Watson: I coined the term contextography to be more than just context by definition, since there is a certain amount of ambiguity about what this means as it relates to Web technologies. Contextography is meant to be the study, analyses and resulting use of the knowledge inferred through context. What are the systems that learn and record this data and where does it come from; how do we intelligently consume, visualize and build models that are actionable based on this data; how do we augment this data and revise or optimize models over time; and how do our content and applications ultimately reflect this knowledge in ways that make it better for users?
What then are the stumbling blocks to successful enterprise social strategy?
Watson: What tends to happen in today's systems is that we don't ever have a single context. My context is always between systems or in a shared system mode. The result is that an employee or a customer frequently finds their context straddling multiple systems – typically things like CRM, ERP, HR systems or Web content management.
So it doesn't make sense to do deep back-end integration. It's much more optimal to think of integration on demand. Bring systems and their data and functionality together into single views or user-centric applications. I see it as fulfilling SOA [service-oriented architecture], but doing it from a client perspective. It's taking the silos away from a user perspective.
So, how does a company go about breaking down the silos that separate lines of business, departments and customers from employees throughout the enterprise?
Watson: There's a shift toward a better customer experience. The landscape and ecosystem is exploding with great thinking and better ways of managing this experience. We're all moving on providing a better experience through helping define ways to manage a multi-channel, end-to-end customer experience. And there's a new executive mandate and office for this.
In the same way that we didn't need a CIO until we had abundant information in complex systems, we didn't need a chief customer officer until we had these myriad channels through which customers interact with us and ultimately … share information on our companies or about our brands. Now we have this explosion of channels, an explosion of devices and an explosion of new influencers cropping up in social circles. It is the opportunity for companies to look hard at customer experience management as a way to centralize the effort behind this. I see this as an avenue of growth and increased [customer] loyalty.
Dig Deeper on Collaboration platforms