Why enterprise social initiatives still fail
Many companies try to implement social initiatives just because other companies have. But social networking should be about making work more efficient.
Many companies are rushing headlong into using enterprise social networks to keep up with the Joneses, experts say.
There is no app for [enterprise social networking strategy]. It is business-specific.

Andy Jankowskimanaging director Enterprise Strategies
Enterprises blindly believe that they should implement social initiatives simply because others have. But they need to determine how social connections can make work tasks more efficient. As a result, companies often fail in their strategies because they haven't put enterprise social projects in the context of how their businesses operate.
"There is no app for this," Andy Jankowski, founder and managing director of Enterprise Strategies, a firm devoted to researching and implementing social initiatives, said at Microsoft Convergence in Atlanta last week. "Enterprise social is complicated; it is business-specific."
Why social initiatives fail
For several years, companies have struggled to make enterprise social tools yield measurable ROI. In 2013, research firm Gartner Inc. said that while 70% of companies had deployed a social networking technology, only 10% had experienced success with their efforts.
Fast-forward to today, and the prognosis for social initiatives isn't sunnier: 80% of social business efforts will fail because of lack of executive leadership or excessive focus on technology, according to recent data by Gartner.
Jankowski discussed key reasons that social efforts have foundered.
A lack of clear strategy. Companies feel pressured to implement a strategy because their peers have, not because they have researched and outlined clear value.
A lack of context. Businesses continue to fail because they don't integrate enterprise social technologies into current business processes. So, for example, employees have to open yet another application to network with colleagues rather than having an social embedded in the software that they use every day.
A lack of demonstrable financial results. Companies may measure the success of their programs but fail to tie success to financial results. Enterprise social ultimately has to yield business gains to be more than a novel technology experiment.
Unsuccessful test programs. Test programs often work with a small sample of a company's employees. Small sample size can skew results.
A lack of executive support. Community managers and enthusiastic employees can bring an initiative only so far. Executives at the top have to champion -- and use -- social tools to demonstrate value and signal their importance to business operations.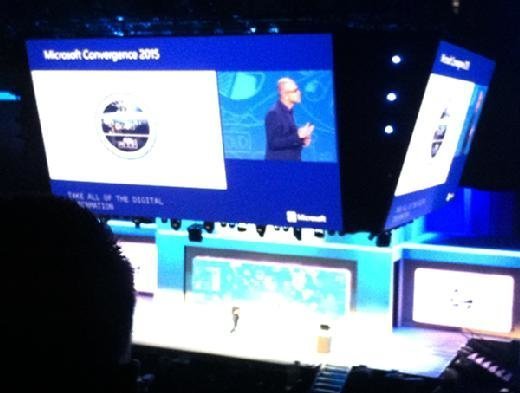 Creating enterprise social success
Jankowski outlined several principles that can help usher in success.
Recognize the cultural shift. Social initiatives generally upend existing corporate culture. "You're asking people to change the way they work," Jankowski said." If you want changes to stick, culture has to change alongside it. You have to reward and recognize this way of working."
Evangelize with the hook. "The hook is the articulation of how this new way of working solves pain points," Jankowski said. In another presentation on enterprise social, for example, Jankowski noted that a senior executive at an insurance company with direct reports in 17 countries has used enterprise social tools to have better visibility into business operations and to minimize his own need to travel for face-to-face meetings with so many reports.
Understand roles in the network. The network is made up of community managers, ambassadors and executives, and you need to understand their roles. "Community managers aren't the life of the party; they are knowledge managers, subject matter experts, and can identify where the knowledge exists," They are your team captains; by contrast, ambassadors are your team. Finally, executives have to become champions for social and become the solution, not the problem.
Talk in business terms. To make executives your champions for a social strategy, talk in their terms. "Executives don't hate social but they don't understand enterprise social. They didn't grow up with it," Jankowski said. "You have to be very explicit. We understand the environment, complexities and legal concerns. But social can give "better insight into their business, and what their teams are doing and where the bottlenecks are. And allow them to test assumptions almost immediately."
Develop a governance strategy. Selling employees and executives on moving to an enterprise social strategy requires rolling out a governance strategy in tandem. Jankowski said that governance involves getting employees to sign on, communicating changes, and then establishing metrics to measure progress. "We're going to lay out a new way of working and get the constituents on your team to sign on. Based on [this] operating agreement, we're going to track success. We're going to show metrics … and make this iterative approach happen. That's governance in the social world."
Show the power of social initiatives. Finally, like all initiatives, social needs to be sold through a narrative. "If you want to get a middle manager to change the way they are working, show how a counterpart has used enterprise social to change the way a team works and get better results."
Are vendors there yet?
At the same time, vendors haven't always created a well-defined path to make enterprise social a clear sell in the enterprise. Microsoft itself, for example, has two overlapping technologies in its Office 365 platform, which is a series of cloud-based productivity apps, including SharePoint, OneDrive and social tools. Office 365 includes both Skype for Business and Yammer, which is part of SharePoint Online.
Jankowski sidestepped the possible confusion of this strategy by saying that companies need different tools for different tasks.
"There are things that Skype does better than Yammer: Skype is better for one-on-one communication," Jankowski said. "But to give people one place to go to talk about a project … or multiparty bidirectional communication between employees, Yammer makes more sense."
At the same time, Microsoft representatives admit there is some confusion for customers underlying the strategy. "There is some overlapping functionality," said a Microsoft rep demonstrating Office 365 at Convergence, who requested anonymity. "People often default to Skype chat. At least we do within Microsoft."
Next Steps
Is Microsoft's cloud more compelling in 2015?
Integrating data silos watchword at Convergence
Considering Yammer vs. Jive
Integrating Yammer and SharePoint