twixx - Fotolia
News
Stay informed about the latest enterprise technology news and product updates.
E-discovery process still a struggle for federal agencies
While litigation has become more prevalent, the e-discovery process is still difficult for many federal agencies.
Federal agencies are hardly strangers to e-discovery requirements. Like their private-sector counterparts, these organizations understand the importance of being able to produce documents and data relevant to a lawsuit quickly and easily. They know the failure to do so can cost time, money and delays in a pending case.
But according to Deloitte Development's Ninth Annual Benchmarking Study of Electronic Discovery Practices for Government Agencies, three-quarters of federal agency legal and record management teams lack confidence in the quality of their e-discovery programs. That is a staggering in figure in light of the fact that litigation has become more -- not less -- prevalent.
New data formats from sources such as mobile devices and social media platforms are making the e-discovery process more difficult to navigate as well. As organizations face the prospects of litigation, they need to get their information governance houses in order. This requires turning to tools such as predictive coding and technology-assisted review software to sift through volumes of data, as well as crafting solid information governance policies, with all stakeholders having a seat at the table.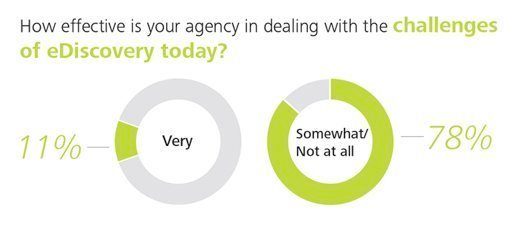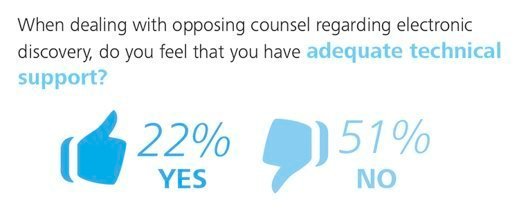 Source: "Ninth Annual Benchmarking Study of Electronic Discovery Practices for Government Agencies," Deloitte Development LLC, 2015;
N=149 legal professionals from federal government agencies
Dig Deeper on Information governance best practices