Share this item with your network: Technology insights for the data-driven enterprise

iSTOCK/GETTY IMAGES
News
Stay informed about the latest enterprise technology news and product updates.
Lessons learned from DAM product buying process
Buyers share their lessons on the digital asset management product buying process and how to sort through a fragmented market.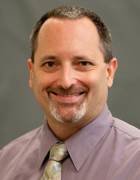 By
It can be amusing when you hear people say it over and over, but the "DAM problem" is no joke for enterprise technology buyers.
So it was at the DAM NY conference recently. Experts and users alike are comfortable saying DAM in front of anything related to digital asset management (DAM), especially because there are a lot of DAM issues facing users and buyers of technology, in a fragmented market with hundreds of DAM products.
One problem is the explosion of data. The second problem is creating and managing systems that can make use of the data; in other words, tag it, index it, track it, search it and use it to create value for your company and your customers.
The biggest problem, however, is a lack of DAM applications that can do it all, that have all the features and capabilities and can otherwise match every company's needs. Don't just take my word for it.
There is no best vendor. You have to find the best fit. There is a system that's the right one for you.

Theresa Regli,
principal and managing partner, Real Story Group
A DAM system right for you
"There are hundreds of DAM products available; there is no best system; it's a fact," said Theresa Regli, principal and managing partner at research firm Real Story Group. "We don't believe there is a best vendor because who is leading in one thing often isn't leading in something else. And often the best vendor that has the most functionality, that has the most features, is not necessarily appropriate for you, because maybe you're a small nonprofit that has only $50,000 to spend. So, because of that, we say, there is no best vendor. You have to find the best fit. There is a system that's the right one for you."
Users too, find the process of digging through the hundreds of DAM vendors daunting. But it helps to be organized and deliberate in the buying process when confronted with so many options.
The Royal Botanic Gardens in Kew, U.K., had a unique set of problems among business, technology and budget stakeholders, and it needed a partner it could grow with, according to Kristina Herz, digital asset coordinator for the Gardens. And it needed a solution fast.
"We took the easy way out," she said "We hired a DAM consultant. It helped to get advice from an unbiased source. [Prospective buyers] should do whatever it takes to find help to assess the marketplace. It's really easy to be dazzled by a pretty system with a smooth user interface."
Royal Botanic Gardens DAM buying process lessons
Don't be afraid to hire a consultant.
Evaluate your current digital asset management (DAM) versus the future DAMs.
Choose the right type of evaluation process -- RFP vs. generic demos vs. custom scenario demos.
Identify your critical technical requirements.
Be an expert on your own use cases.
Consider how well the vendor fits as a partner.
Bring stakeholders along in each phase, including evaluation.
As with many software implementations, users may lose sight of the goal of a project when confronted with a system that seems to do everything they want, regardless of how much it costs. "There's lot of overbuying out there," Regli said. "Everybody wants to buy the Ferrari and 99.99% of the time you don't need it. Overbuying is the biggest mistake I see time and time again."
Lessons learned
Herz said that the Royal Botanic Gardens' purchasing strategy, which ended up with Aetopia, was a "success" although the organization has not yet started implementing it. But considering the scope of the challenge, getting this far was a big accomplishment, she said, and she shared their lessons learned on the project (see sidebar).
Other than getting outside-consultant help, the most important lesson was to include stakeholders in every step of the process, including reviewing and choosing the winning product. "Bring your stakeholders along for every part of it and, by stakeholders, I mean not just your users but your steering group," Herz said. "We had upper management who were changing their mind as time went along so we were able to adjust [the product review phase]."
Other users shared some of their lessons as well. Miles Rohan, senior director of (Off-air) digital asset and knowledge management at the Nickelodeon Network, discussed being honest with yourself about scope and requirements.
"I have two mistakes when it comes to selecting a DAM," he said. "One is, scope is really important, but you have to rein it in. Everyone wants to do everything all at once. The second aspect would be, don't take anything for granted with your requirements, even it if means drawing a picture, taking screenshots. Everything has to be crystal clear."
Dig Deeper on Enterprise Web content management software