Share this item with your network: Technology insights for the data-driven enterprise

iSTOCK/GETTY IMAGES
Manage
Learn to apply best practices and optimize your operations.
Time to rejuvenate the role, work of the records manager
Records management is a fusty, old practice. In the digital age, an overhaul is needed -- new technologies and new strategies to implement them.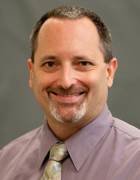 By
You know the records management field is making strides in the modern world when the U.S. National Archives and Records Administration comes out with guidelines on how agencies should manage social media "records."
But if tweets and Facebook posts are now to be counted as official records, along with budgets, contracts, photos and other forms of documentation, how do users keep up with the onslaught?
First, redefine what it means to be a records manager. "The term record is dead," says Steve Goodfellow, of consultancy Access Systems, in Lauren Horwitz's feature story in this issue of Business Information. "The mission now is enterprise information management and governance -- not records management."
Second, marry your approach to enterprise information management with a technology strategy that makes the records work for you and not the other way around. Use records -- that is, information -- to add value to your business and your customer relationships, not to strangle innovation and productivity. At Sanitation District No. 1 of Northern Kentucky, which grew exponentially after taking on the management of 33 new municipalities, the crush of paper records was suffocating. "It was a daily grind to get the work done, let alone trying to track, maintain and work on processes," says records manager Kathy Jenisch.
While the first principle is making some headway, the second is a work in progress, as Horwitz reports. Many organizations are still caught in a kind of limbo between old-school paper records and fax machines and newfangled hybrid clouds.
InterContinental Hotels Group in Atlanta is one organization that's ahead: It can aggregate several proprietary records management systems into one and integrate them with its Salesforce.com system to boot, Horwitz writes.
But for most of us, a systemic hodgepodge and lack of an integration strategy is the norm. As is the fact that no one single vendor can solve all problems. In digital asset management, for instance, "there are hundreds of DAM products available; there is no best system; it's a fact," said Theresa Regli, principal analyst and managing partner at research firm Real Story Group.
But somewhere over the rainbow, "there is a system that's the right one for you," Regli said at a DAM conference last month. "You have to find the best fit."
IT managers and records managers have to work together to find that best fit. It takes careful planning, rigorous testing and bringing all the stakeholders along at each step of the buying process to make sure that the technology suits the needs and strategies.
What's your records management story? Write to me at spetersen@techtarget.com.
Dig Deeper on Enterprise records management software