Evaluate
Weigh the pros and cons of technologies, products and projects you are considering.
ECM software in crisis -- or at a crossroads?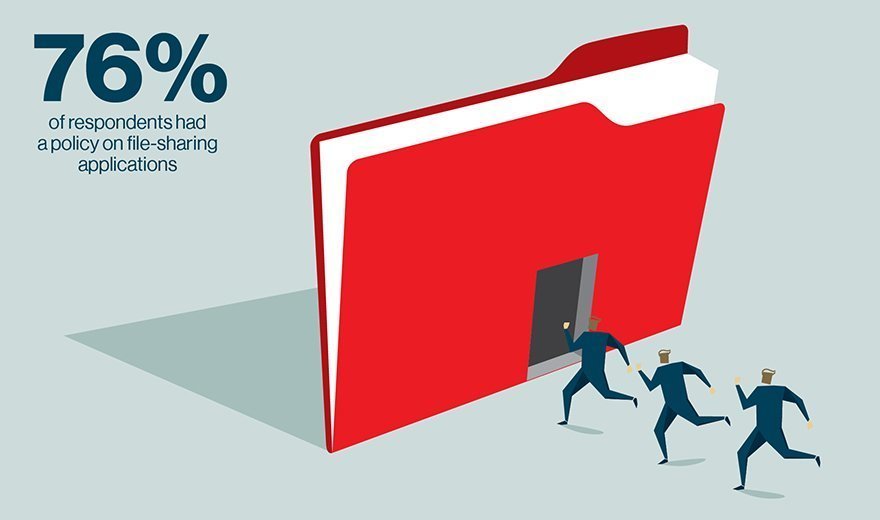 Source:
Data: AIIM ECM survey; Visual: erhui1979/istock
Designer:
Online Design/TechTarget
File sharing is a key function of enterprise content management, but traditional ECM vendors are facing disruption from consumer applications that are quick, easy and often free.
Consumer file-sharing applications (such as Dropbox and Google Drive) offer user-friendly access to cloud storage and file sharing without the hassles of traditional enterprise content management software. Originally designed for personal use by consumers, these applications have made their way into company processes -- sometimes without company sanction -- because they are viewed as easier to use than traditional ECM software.
Use of consumer file-sharing applications without IT approval or oversight is a common example of shadow IT.
Traditional enterprise content management systems tend to offer more security and compliance features, such as automated workflows, document tracking and content-based access controls. But in some cases, workers circumvent IT-sanctioned solutions because they find company security and compliance measures cumbersome and time-consuming. File-sharing services in the cloud tend to pose fewer hurdles; workers don't have to log into a VPN, for example, before they access files.
As vendors jockey for market position and straddle the line between consumer and business file-sharing applications some of the lines between products have blurred, as vendors seek a winning combination of compliance and convenience.
The larger trend of consumers receiving access to new technology before businesses is called the consumerization of IT, and it presents an ongoing challenge to the status quo of ECM.
A recent AIIM survey indicates many companies are aware of shadow IT, but do little to discourage the practice. Here are some of the key findings:
• Forty-six percent listed use of consumer file-sharing applications as a violation of company policy.
• Thirty-six percent of respondents restrict the most likely consumer file-sharing applications.
• Twenty-four percent had no policy on file-sharing applications.
View All Photo Stories