Evaluate
Weigh the pros and cons of technologies, products and projects you are considering.
ECM software in crisis -- or at a crossroads?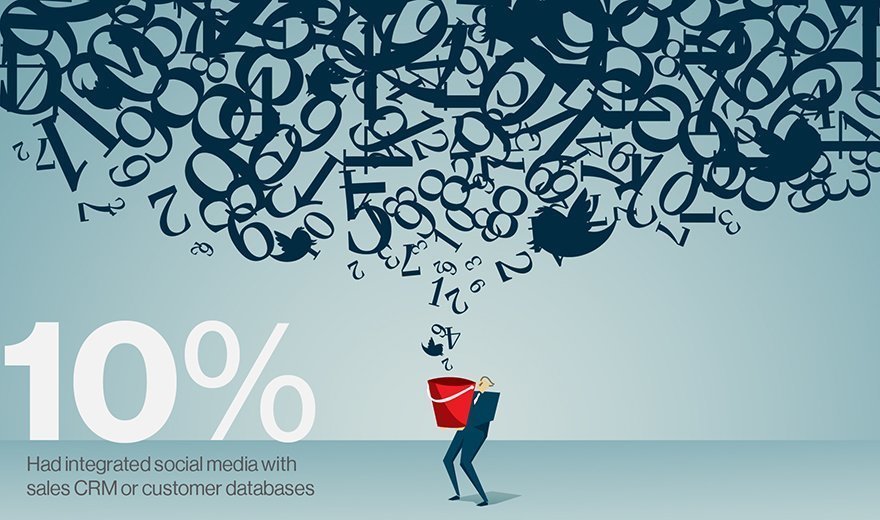 Source:
Data: AIIM ECM survey; Visual: erhui1979/istock
Designer:
Online Design/TechTarget
There's no clear roadmap for the future of ECM software, but industry observers agree that it needs to evolve to keep pace with consumer and business expectations.
One potential disruptor is the growing role of unstructured data in customer relationship management. Simply put, businesses want to apply what they already know about customers to provide better experiences, but that requires integrated systems that can communicate quickly and effectively.
Social media is a rapidly growing source of customer service data. Many businesses are looking to social media for new insights on customers, but a recent survey found automation still in its early phases: Only 10% of respondents had sales CRM or customer databases integrated with social media efforts.
The Internet of Things (IoT) has potential to be another major disruptor. IoT is a scenario where objects can transfer data as part of a larger network without human or computer interference. An oil tank that monitors fuel levels and arranges necessary refills is one example of a practical application.
IoT offers increased automation to deliver key business information, but is also expected to generate huge quantities of new data. Opinions differ on how quickly IoT will catch on, amid concerns about security and the impact that floods of information could have on back-end systems.
A recent AIIM report suggests content management is entering a new era, which will be dominated by mobile, analytics, cloud and collaborative technologies.
View All Photo Stories