olly - Fotolia
SharePoint future's murky vs. bigger, better Teams
SharePoint has been a popular ECM and collaboration platform for many enterprises. Microsoft Teams is making admins reconsider the future of SharePoint.
Longtime SharePoint admins may consider Teams as the new collaboration destination tool instead of their beloved...
Continue Reading This Article
Enjoy this article as well as all of our content, including E-Guides, news, tips and more.
SharePoint. As new functionality is introduced in Teams, there are a number of indicators that highlight why many users may be concerned and confused about which direction they should take between SharePoint future implementations and moving over to Teams.
For SharePoint administrators, understanding what the future roadmap is for Microsoft collaboration platforms is critical. Knowing how Microsoft envisions its future roadmaps will help companies and their enterprise content management (ECM) administrators anticipate what to adopt, train on and invest in. However, it is difficult to predict with any certainly if the rise of Microsoft Teams' capabilities will eventually eclipse the critical role that SharePoint plays today. While SharePoint plays an important role in supporting collaboration within enterprise digital asset management, there are still some areas in the platform that a product like Teams will be able to fulfill better.
When Microsoft had first introduced Teams, it was very clear that the platform was there to compete with popular chat-based tools like Slack. These competing platforms have attracted millions of subscribers, which encouraged Microsoft to offer their own chat-based tools despite already having Skype for Business. But since its introduction in 2016, Teams has evolved to become more than just a chat platform. In fact, it is on its way to completely replace the Skype for Business client tools. So, what makes Teams a compelling enough collaboration to question a SharePoint future?
Teams is getting a lot of attention
As one of the new products included in the Microsoft Office 365 suite, the Teams platform has seen a significant amount of attention in 2017. During the most recent Microsoft Ignite conference, the company announced plans to use Microsoft Teams to replace Skype for Business. This means that all the calling and conferencing capabilities within Skype for Business client will now be accessible through Teams. Compared to SharePoint, which does not offer any real-time communication support, the Teams' platform is becoming the new collaboration hub for individuals who need access to content or collaboration online or off.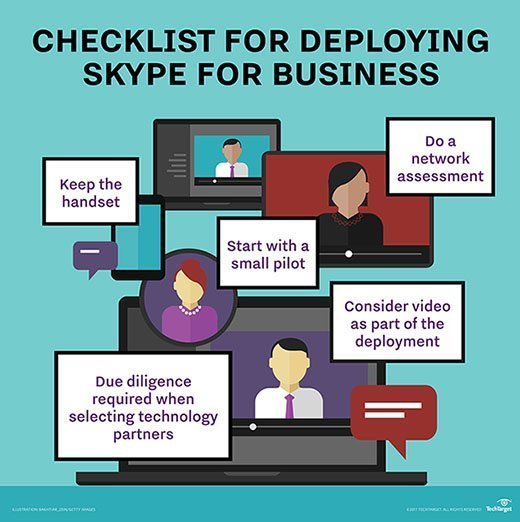 Real-time messaging while collaborating
In the past, many SharePoint users relied on alerts with the platform to receive notifications when specific documents were modified by other users. This offered a way for team members to know when someone was interacting with various documents. Unfortunately, this method does not support real-time collaboration and it was not until recently that real-time co-authoring of documents has been introduced. Users relied on chat tools like Skype for Business for updates. This collaboration method will not stand a chance against Teams which allows the exchange of messages in real-time while working on the same document, making SharePoint future implementation decisions critical.
Support for OneDrive and other third-party cloud storage
Another interesting fact about Teams is its support for SharePoint, OneDrive and other competing cloud storage providers. This is a move by Microsoft that offers flexibility to its customers who may still be using Box, Dropbox, ShareFile or even Google Drive as their document repository. Unfortunately, for SharePoint future storage plans, this capability could encourage users to maintain their existing cloud storage subscriptions.
Use of intelligent services and bots
With the increasing advancements in AI and the ease of building interactive and conversational bots, Teams offers tight integration with bot services. This makes for a unique differentiator for the platform, and offers new capabilities for end users to use bots to automate tasks. Bots can be used by business users to initiate various workflows, trigger specific events or simply use the bot to retrieve specific information that may be stored in another system.
Unfortunately, from a SharePoint perspective, these bots are nonexistent. While it makes strong use of Microsoft's intelligence services when it comes to document search result recommendations, Delve and other components, SharePoint future implementations will most likely not incorporate bots.
Audio and video conferencing for more virtual collaboration sessions
SharePoint has also required users to resort to third-party tools or Skype for Business to support audio or video meetings and screen sharing. Despite its support for real-time co-authoring of documents, the ECM product still depends heavily on other tools to support the full requirements of collaboration. But for Teams, Microsoft has ensured that those capabilities are native to the application. Teams offers users the ability to start video or audio chats from the platform with the capacity to archive the session alongside the content for future reference.
While Microsoft is working on bringing all the traditional Skype for Business features to Teams, security and other areas can still be a serious gap when it comes to managing and ensuring content compliance. Thanks to robust security capabilities, SharePoint future renditions are not completely ruled out. With many of the communication and collaboration capabilities in Teams and SharePoint's compliance features, Teams and SharePoint will more than likely coexist and, together, offer a comprehensive package for the enterprise.