Share this item with your network: Technology insights for the data-driven enterprise

iSTOCK/GETTY IMAGES
Manage
Learn to apply best practices and optimize your operations.
When cloud-based ECM doesn't cut it
Cloud-based ECM might be in the headlines, but concerns and fears still abound in many companies and industries.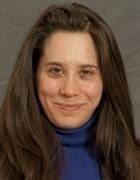 By
This is part two of a story on enterprise content management (ECM) in the cloud. Here we focus on some of the problems with cloud-based ECM. Part one highlights the benefits of the model.
Cloud-based enterprise content management (ECM) can be a beneficial investment. It can be particularly suited to companies with little data center infrastructure, those with highly mobile workforces that need anywhere, anytime access to data and those with information that isn't subject to compliance or other regulations.
But some companies and industries may never move their ECM systems to the cloud.
Take CLS Investments LLC. The company has other cloud-based back-office apps, but it wasn't willing to move its ECM system there.
"We didn't feel that comfortable with all books and records, all documentation in the cloud," said Jim Anderson, CLS chief systems officer. "We couldn't validate the robustness of the system."
Other organizations have weighed putting ECM in the cloud but decided against it given the complexities of their industries. MedTrials, a Dallas-based contract research organization that provides clinical development services to pharmaceutical, biotechnology and medical device companies, for example, wanted an enterprise content management system that could govern all its content, from its clinical trial research to its back-office documents. Given the importance of data security, Brian Morgan, chief operating officer, said that he weighed the costs of ensuring clients that critical data was confidential, secure and compliant with all applicable regulatory requirements. As a result, MedTrials chose an on-premises version of M-Files, though the company also offers a cloud-based version.
"Clinical research, which is heavily regulated, and all about documentation, requires the integrity of those documents," Morgan said. "We need to be able to prove to the FDA that we've got adequate version control, detailed audit trails, controllable, differentiable, access rights, electronic signatures."
At the same time, MedTrials didn't want to "kill a flea with a sledgehammer," Morgan said. "These systems are "very big, very expensive." Instead, it wanted a flexible system that could meet the regulatory bar while managing the company's other enterprise content as well. "We didn't want to say, 'For our regulated clinical trials, log on to this system and access these documents, and for everything else that is company documents, log on to this system,'" Morgan said. "We wanted one system for everything."
The platform has enabled employees to collaborate on a single, centralized platform, with more efficient workflows, all while ensuring a compliant, secure information system.
Seeing through the cloud
Industry regulations and data security aren't the only hurdles for cloud-based technologies.
We didn't feel that comfortable with all books and records, all documentation in the cloud.

Jim Anderson,
CLS Investments
ECM performance was a key issue for Lawrence Gianneschi, a legal information and technology manager at a New-York-based consumer products company. That meant beefing up the company's internal networks to boost performance.
"We needed to do some things on our end to allow better performance," he said. So the company purchased Cisco Systems' WAN accelerators, and the IT department tagged HP Autonomy traffic as "mission-critical" to speed traffic delivery. Finally the company benefited from HP Autonomy's moves to boost performance through software optimization.
And even with solid integration that allows ECM systems to play well with others, the holy grail would be one system for all business processes -- a "universal remote" of sorts for all content management, Gianneschi said. "One attorney said to me, 'I would like to have one system I go to for everything.' "
But there is no one company that does matter management, e-billing, budget management, document management, records management and IT management really well, he said.
And, as is often the case, technology improvements have to be paired with change management. And that applies to on-premises and cloud-based systems.
"Change is not easy in any environment," Gianneschi said, "and we were totally changing the way people save documents." After the initial rollout of the ECM system, Gianneschi said that adoption was quite low -- around 40%. But with a real strategy for high-touch training of staff in the company's various offices around the globe, adoption rates rose to 65% and he hopes to bring them even higher, to 80%.
The future of ECM -- in the cloud?
Despite these initial change management issues, growing adoption suggests that ECM in the cloud has a future -- if users are brought along and vendors heed the call for ease of use.
"In the future, every vendor will offer a hybrid model," said Alan Weintraub, an analyst at Forrester Research Inc. "It will become more prevalent over the next couple of years."
So while companies like CLS Investments and MedTrials have rejected the cloud, some in the industry say that their cloud-based business is growing at a faster rate than their on-premises platforms.
Mika Javanainen, senior director of product management at M-Files Inc., said that in 2013, for example, M-Files had 60% growth in its global cloud business, compared with 45% growth in its on-premises technology. Javanainen said that for organizations that want mobile capabilities, particularly startups or companies without huge investments in data center infrastructure, cloud-based ECM software makes sense.
"If you have already invested in infrastructure, it makes sense to choose on-premises ECM because of the cost of ownership," Javanainen said. "But a startup may not want to own infrastructure at all and go with a cloud-based ECM."
Read the first part of this two-part series, which examines the burgeoning trend of cloud-based ECM.
BPM the big win in ECM
At the root, enterprise content management systems can help companies manage the exploding volume of content that they produce. But most companies say that some of the biggest wins in ECM come from streamlining business processes and eliminating unnecessary steps.
At MedTrials, a Dallas-based a contract research organization that provides clinical development services to pharmaceutical, biotechnology and medical device companies, for example, the idea was to review existing processes and revamp them where they were inefficient. "We don't want to make a workflow to fit the way we've always done something," Morgan said. "Don't just blindly make a workflow fit the way we've always done things. If we can bypass a certain person who doesn't really need to provide approval [in a process], we can remove that person from the process [and save time]," he said.
CLS Investments LLC in Omaha, Neb., an investment advisory firm, has also used Laserfiche to institute business process management. Previously, for example, the company would process new financial agreements through a series of emails sent around to various departments, with attachments that were often printed out, and lots of messages being sent back and forth—sometimes including those who need to be on the chain, sometimes forgetting or including those marginal to the process.
Now, with Laserfiche documents are centralized in the ECM software and the system provides email alerts to various people as their action is required by the workflow. "It's those kinds of things that are available to us now and streamline that process," Anderson said.
"It shines a light on those processes that are inefficient across the organization," he said.
Similarly, at ROM Reinsurance in New York, President and CEO Marianne Petillo said that Hyland Software's automation has turned employee focus where it should be.
"The technology has made our jobs a hell of a lot easier," she said. "This all used to be done manually in the past. It's allowed us to continue what we should be doing: focus on the technical aspects of the cases as opposed to the administrative end."
Dig Deeper on Enterprise content management software platforms