Why Microsoft Teams could change up the collaboration software market
Microsoft's new collaboration tool, Teams, could give Slack a run for its money. Expert Reda Chouffani offers a look at five Microsoft Teams features.
With companies more global than ever and remote teams becoming an ongoing reality, companies have to reconsider how to make work, well, work. As teams get more focused but geographically dispersed, companies need to introduce new technologies to make digital collaboration easier.
For many companies, technology and processes have to catch up with this new far-flung workplace structure. Most companies have begun to introduce technologies to enable collaboration, but in some cases, the collaboration software market has presented more obstacles than help. Workers spend more time trying to get through security hurdles or centralizing information than just doing their work -- leading to attrition and distaste for difficult-to-use collaboration software. It's also difficult to find one platform that can serve all users' needs, so organizations end up turning to one application for collaboration and others to do their work. To date, this application fatigue has also been the death knell for collaboration software success.
Microsoft Teams, the newest collaboration addition on the block, is supposed to ease some of that user pain and integrate easily with other applications, including Office 365 services. Users can share documents and chat easily, or use Skype for a video conference. With a centralized environment in which to collaborate and chat functions at the ready, Teams could unseat other platforms like Slack, which some shops have adopted even if they are well entrenched with Microsoft applications.
In November, Microsoft announced its new team collaboration platform, Microsoft Teams, to help address users' needs. Recognizing the need to address some of the gaps in its earlier attempts at delivering a comprehensive chat tool to the collaboration software market, Microsoft has rolled out its new platform and extended integration with Office 365 applications. This platform allows users to work together and bring content from different sources with ease.
Slack, which is probably the strongest challenge to Teams, is a collaboration tool that allows users to incorporate chat, audio, video and third-party apps into the team's conversations. The tool has been successful and attracts more than 10 million users to its services on a monthly basis. The success of Slack comes because users want to be able to video chat, share files, instant message and actively collaborate in one environment -- without toggling among multiple applications and screens. Users have contributed significantly to the success of Slack, and, until now, most Microsoft shops had few options to choose from.
Microsoft Teams may change that. While the company's portfolio includes options for collaboration -- including Skype for Business, SharePoint, GigJam, Surface Hub and, recently, Office Groups -- most of these choices had limitations when it came to integrating with other services and offered different options and different apps.
Microsoft may finally offer compelling reasons to Office 365 users to move away from Slack and take full advantage of what Teams has to offer. The following are some of the best features that the tool has to offer:
A consolidated hub for video, audio, chat and content
Microsoft Teams provides organizations with the features to enable users to collaborate in real time. Workers can create different channels based on interest and initiatives where workspaces can be devoted to different projects. For example, in a recent meeting, a client highlighted how it took advantage of the platform just a few hours after its release.
The marketing department of the firm had a team of five collaborate on an upcoming event that it was hosting. The group members created a SharePoint site to hold the marketing budget numbers and different forms used for the event, and they used the planner integration to assign tasks to a team. They were also able to centralize event flyers and presentations within OneDrive and then bring items up for review during their daily huddle. Microsoft Teams has also eliminated the need for the team to use third-party web conferencing tools since it now has audio and video conferencing features and allowed them to instantly start those video sessions.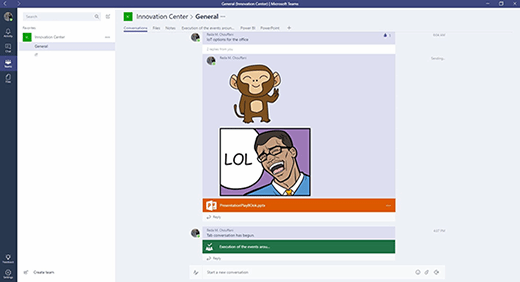 Seamless integration with Office 365 services
Microsoft Teams integrates with Office 365 services, which may be one of the most valuable capabilities for those who already use the vendor's cloud services. With many enterprise users using OneNote, Skype for Business, OneDrive for Business, SharePoint and Power BI, Teams delivers integration that will support its adoption.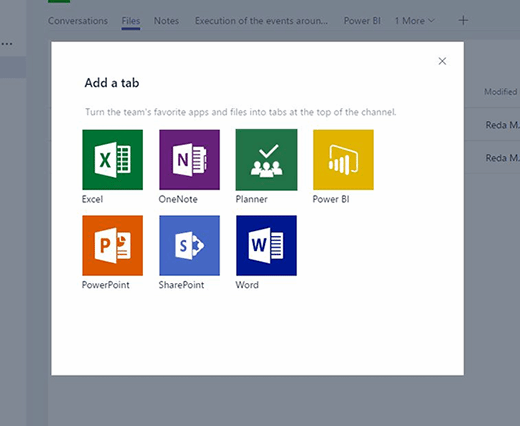 Full audio, video and presence capabilities at launch
For any collaboration platform to support the communication needs of teams when working from different locations, presence, screen sharing, audio and video conferencing capabilities are a must-have. Microsoft recognized that need and, instead of requiring users to switch to its Skype for Business for those functionalities, it placed those native capabilities within the platform.
Platform's availability to all Office 365 Enterprise/Business tenants
Microsoft has the ideal access to market in order to drive the adoption for Teams. With a simple click of a button in the Office 365 administration screen, all active users within an Office 365 Enterprise and Business subscription will have immediate access to the platform. All that is needed is the app on a mobile device, or on a Mac or Windows desktop.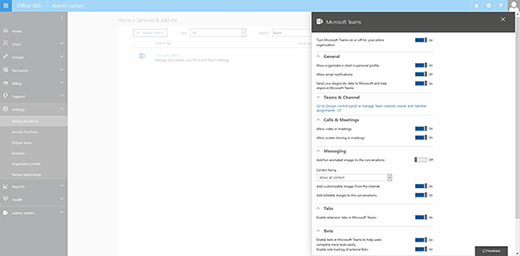 Collaboration anytime, anywhere and on any device
Users are increasingly using multiple devices to interact with data. Whether from smartphones, tablets or desktops, the expectation is that there should be no limit to when, where or how information can be accessed. As a result, Microsoft rolled out its Teams for users on iOS, Android, Windows Phones, Windows OS and Mac OS.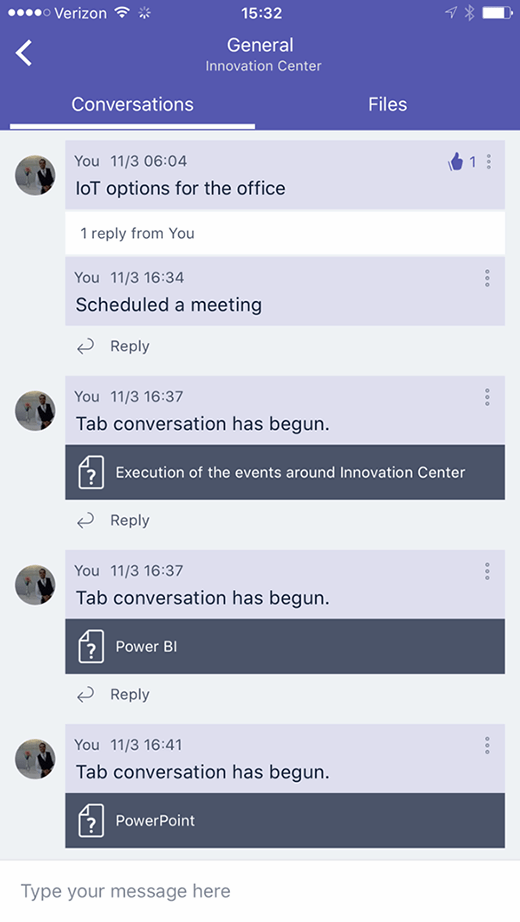 Microsoft Teams seems to hold many of the traits that a platform on the collaboration software market needs in order to deliver value to teams of all sizes. However, it remains to be seen how its integration with outside platforms, on-premises systems and services beyond the walls of Azure and Office 365 will perform.